Rock of Ages Gets Spooky for Halloween
Check out the special theme this weekend only.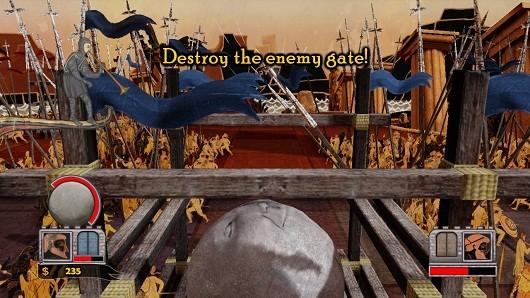 Rock of Ages, the quirky boulder-rolling tower defense game came out of nowhere earlier this year to capture reviewers and players with its over-the-top setting and theme. That theme is going to get just a little more colorful this weekend, thanks to an in-game Halloween décor and a special boulder for the PC version of the game.
From now until October 31st, Rock of Ages is 25% off on Steam. The game will be getting some Halloween upgrades, including a new title screen and a jack-o'-lantern boulder. While the spooky aesthetic and sale are a limited engagement, the special boulder will be available at all times. The jack-o'-lantern boulder is a free piece of content, and is exclusive to the PC version of the game. Rock of Ages will be coming to PSN later this year.