Verlander to Grace Cover of MLB 2K12
It's a much deserved accolade after an amazing season.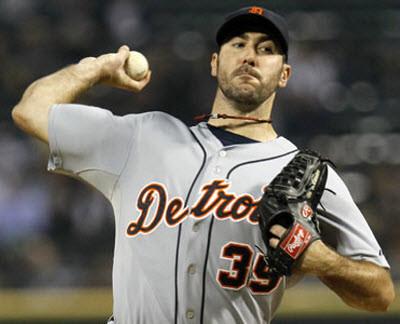 Jason Verlander had a year for the books this past season with the Detroit Tigers – a season that may end up seeing him as both the American League Cy Young and MVP winner. But both of those pale in comparison to the award bestowed upon him yesterday by 2K Sports: Cover athlete for Major League Baseball 2K12.
"It's a dream come true to be on the cover of Major League Baseball 2K12," said Verlander who was also selected as the Players Choice Award winner for Player of the Year and American League Outstanding Pitcher by his peers yesterday. "I've worked closely with 2K sports and the MLB 2K series since 2007, and I couldn't be more excited to continue my relationship with such a great baseball game."
Verlander posted a lights out 2.40 ERA this past season with 24 wins and performed his second career no-hitter – becoming one of only 23 other pitchers in history to post multiple no-hitters in their career, a list that includes the likes of Nolan Ryan and Sandy Koufax. That's some good company to find yourself in.
"Justin's amazing performance this season speaks for itself," said Jason Argent, vice president of marketing for 2K Sports. "Between his second career no-hitter and leading the league in virtually every pitching category, I can't think of anyone else but Justin Verlander to serve as the face of Major League Baseball 2K12.
No date has been announced at this time, but look out for Major League Baseball 2K12 sometime before next season on PlayStation 3, Xbox 360, Wii, PlayStation 2, PSP, Nintendo DS and PC.