Bethesda Looking into PS3 Skyrim Frame Rate Issues
Don't worry, they're on it!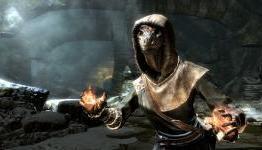 Some users playing Skyrim on the PlayStation 3 are having frame rate issues when their save files reach 6 MB. It's not known how widespread this issue is but enough have brought up the issue in Bethesda's official forums and now Pete Hines, Bethesda's VP of PR and Marketing, has issued a statement.
"Most users aren't experiencing these kind of issues on PS3. We are investigating the issue further as to why some folks are seeing this." A patch is already on its way for Skyrim across all platforms to fix the various bugs in the game.