Max Payne 3 Gets a Special Limited Edition
And the action figure has hair!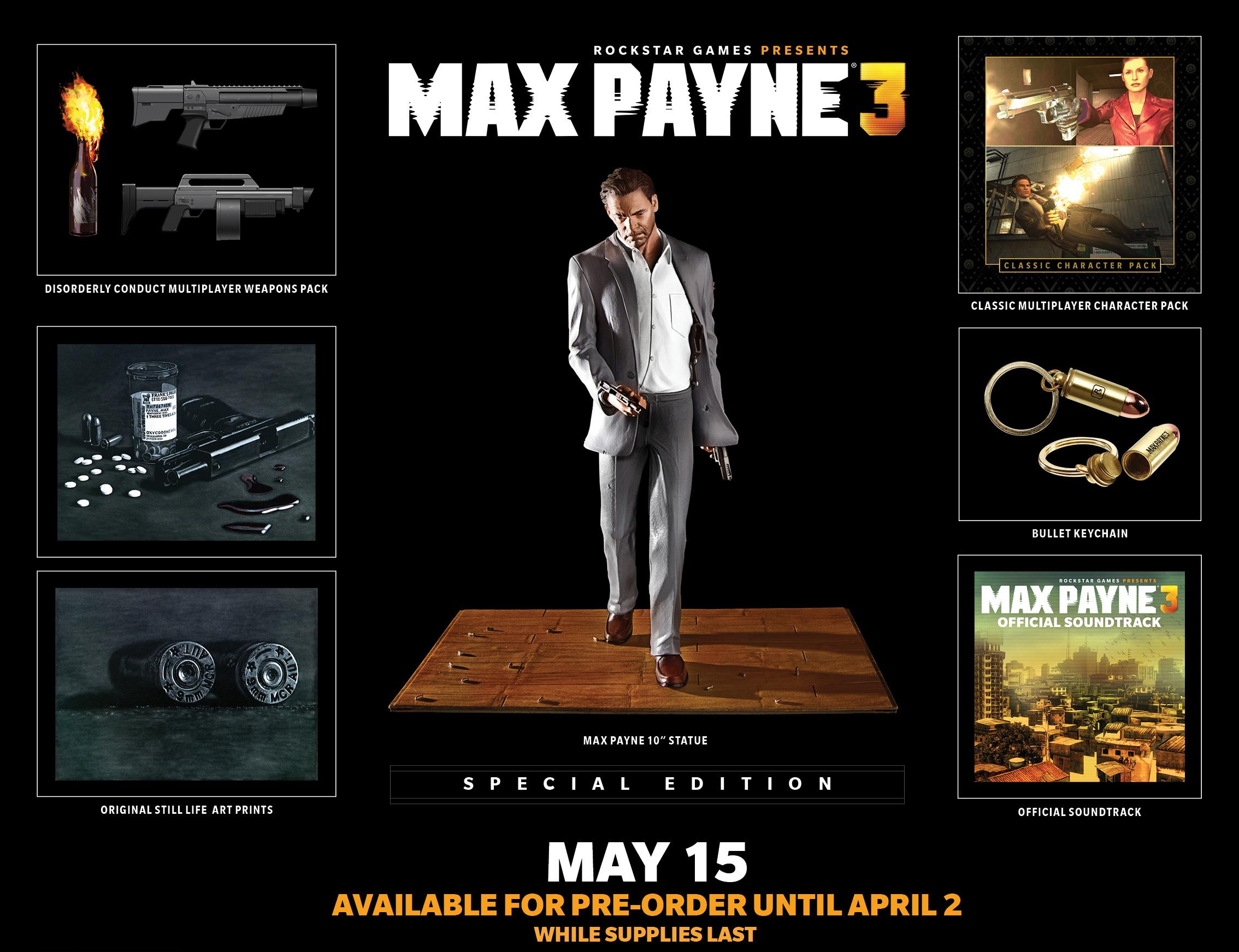 Some gamers may not be happy about the new direction that Max Payne seems to be taking, but we can all agree that the new special edition as announced today by Rockstar Games is pretty sweet.
Included in the package is a copy of Max Payne 3, a 10" tall Max Payne statue from TriForce, a series of prints, a bullet keychain, the classic multiplayer character pack, the disorderly conduct multiplayer weapons pack and the game's official soundtrack.
This edition is being sold for $99.99 for the PlayStation 3, Xbox 360 and PC and is available starting today, but only for a limited time. Once January 15, 2012 passes by you'll have to settle for the regular edition.
Max Payne 3 will be available March 2012 for the PlayStation 3, Xbox 360 and PC.