The Legend of Soundtrack
Don't worry, your coins are safe with Wario - as it turns out, so are limited edition soundtracks.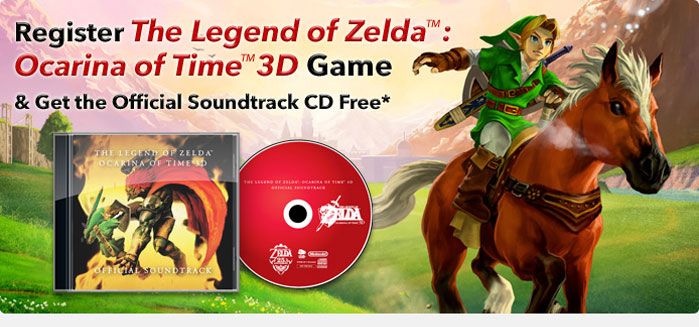 If you're like me, yesterday produced some frustration and definite cause for concern. Assuming you followed along with our E3 coverage, you're well aware that Nintendo is giving away a special limited edition soundtrack with their recently released title, The Legend of Zelda: Ocarina of Time 3D. The bad news about this sweet giveaway? It's extremely limited and only a few Club Nintendo members who register their game will actually be able to get it. After registering yesterday, completing the required survey, and requesting the bonus, Chessa and I were stopped dead in our tracks by a system error.
"There was a problem with your request. But don't worry, your coins are safe with Wario."
Clicking around, there appeared to be nothing we could do. In hope of finding a solution yesterday, we emailed Nintendo's customer support line to no avail. Thankfully, the helpful folks over at Nintendo got us all set back up today. A simple call to their customer support line (1-800-255-3700) resolved the issue and put the limited edition soundtrack in our reward order queue. If you encountered a similar issue, be sure to call and get assistance before it's too late.
Given the various issues, Nintendo has extended the promotion, but only slightly. Anyone who buys and registers the game in Club Nintendo by June 20 at 11:59PM will be eligible for the soundtrack. That's today, just for reference, so if you are on the fence about grabbing the game, here's your last chance to get the soundtrack before it disappears forever.
The soundtrack contains the following:
50 tracks from the game, many never before released.
1 fully orchestrated medley specially recorded for the soundtrack.
Liner notes include new character illustrations created for the Nintendo 3DS release, and a special message from Mr. Miyamoto and Mr. Kondo.