Tales Studio Closes Down
Namco Bandai has absorbed the developer of the Tales RPG series.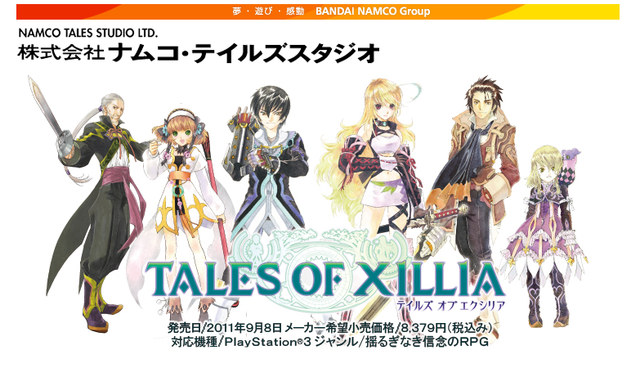 Tales Studio, the developer responsible for the Tales series of RPGs since 1995's Tales of Phantasia, has been closed by parent company Namco Bandai. Although a reason wasn't given, Tales Studio has been having financial problems for some time and bankruptcy rumors have been floating around throughout 2011.
This closure actually prevents the developer being shut down for financial reasons and has allowed Namco to move development of the Tales series in-house. As such, the Tales series will continue and Namco Bandai has several games to release, including Tales of Xillia, and the 3DS port of Tales of the Abyss.
Originally founded in 1986 as Wolf Team, the developer was renamed to Tales Studio when acquired by Namco in 2003.