Shift Leaps From Browsers to the 3DS
Because Shift happens.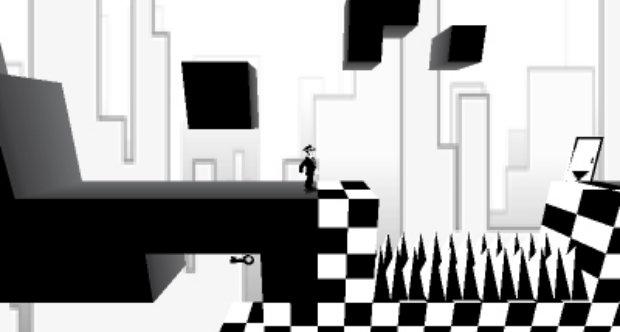 The mind-bending browser game Shift is making the leap to another platform. Publisher Aksys Games has announced that they have teamed with developer Fishing Cactus to bring the monochrome puzzle-platformer to Nintendo's 3DS in the form of a new title called Shifting World.
The original game allowed the user to shift from the black to the white part of the world, effectively changing the entire landscape. It's not a simple concept to convey so I'd urge gamers who haven't played the original to check it out.
The 3DS version of the game will feature new art direction, a level editor, 3D functionality and the aptly titled "level generator of awesomeness" that works by having the player take pictures of DataMatrix bar codes with the 3DS camera, which the game will convert into a playable level.
Shifting World is on schedule for a 2012 release and will be rated E for Everyone.