Victory Games now BioWare Victory
BioWare absorbs Command & Conquer developer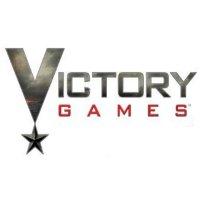 Victory Games, the studio formally responsible for the famous Command & Conquer series has been absorbed into BioWare to form BioWare Victory. This news follows on the heels of the official unveiling of BioWare's next project at the 2011 Spike TV Video Game Awards – Command & Conquer Generals 2.
This would be the fourth studio that BioWare has brought under their umbrella. Former studios Mythic, EA2D and KlickNation all now operate under the BioWare label just as Victory now does.
Current Victory Studio general manager, Jon Van Canegham, revealed back in February that they were working on a new AAA title in the franchise, "Our current focus is making a AAA Command & Conquer game, which I am excited to be working on. I've always been a big Command & Conquer fan."
No mention of BioWare's involvement in the game was mentioned at the time, nor have there been any news on how involved BioWare is in development of Generals 2 – whether their involvement is purely from an acquisition standpoint or if it is a principal studio project.