The Last of Us is "Not a Zombie Game"
Naughty Dog wants to pull on your heart strings instead of your trigger finger.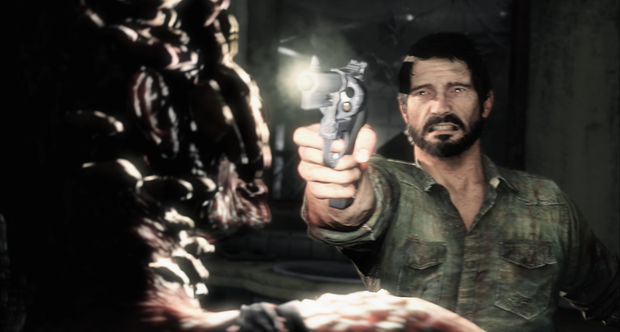 Naughty Dog did the nigh-impossible at the Spike TV VGAs: they took gamers by surprise. In an age where leaks are commonplace and industrious enthusiasts find inventive ways to learn secrets, the announcement of The Last of Us was something almost entirely unknown beforehand. Mission accomplished for the team, who tried their best to keep things under wraps. Or was it? Despite the assumptions that this game is another survivors vs. zombies game, creative director Neil Druckmann insists that it's "not a zombie game."
The Last of Us is an attempt to tell a story that will "change the f***ing industry." In an interview with Eurogamer, Druckmann says that this is a love story between father and daughter, told with the backdrop of a terrible outbreak. "In any other medium it's all about the characters. [We want you to] care so when horrible things happen you feel something," says Druckmann. "That's what Naughty Dog can bring to the genre and really own it: every decision we make is about the characters and their relationship."
But what about those zombies? "If the game was about the monsters, we would have not showed them," Druckmann continues. "The story's not about them, so [we thought] let's get it out of the way." In actuality, the outbreak that has befallen mankind is based on a bit from the BBC's Planet Earth series (click the link for a "Damn, mother nature, you crazy!" moment). The question the team is asking is "what would happen if this jumped to humans?"
We're still a long way from seeing the game in action, but with a secondary team at Naughty Dog already two years into development, it's only a matter of time before new information comes for this interesting title.