Modern Warfare 3 Adds/Mods New Play Modes
Infinity Ward adds some new content that won't cost you a dime.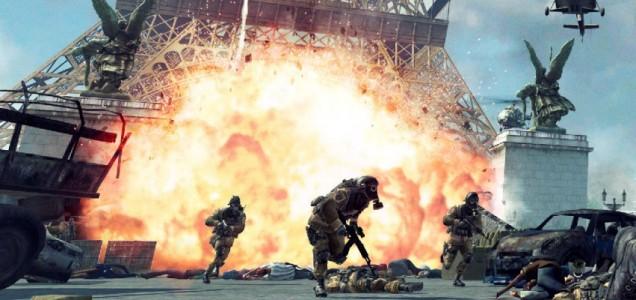 There are a lot of people playing Modern Warfare 3 and with a large gaming community comes a large spring of creativity from which to draw. Since the game went live back in November, players have been building custom play modes in order to create more unique and interesting gaming experiences. Well it seems that Infinity Ward has been paying close attention, as today they are updating the Modern Warfare 3 playlists, modifying existing game modes and adding some entirely new ones that may be familiar to a few of you out there.
Ever the crowd pleaser, Infinity Ward has added (and will continue to add) "popular and unique private match modes" to the public arena. This means that players may be able to gain rank in play modes that they previously couldn't because they were private.
The developer dropped the details on their first three additions/modifications on their community page, which we've summarized below:
DROP ZONE

Get to the drop zone to earn points, the first team to 7500 points wins the round, but thats not all. As long as the Drop Zone is occupied, a care package will drop every 15 seconds, which ever team has the most members in the drop zone at that point "owns" the care package, but anyone can steal it. This is the only way to earn air support in this mode, all other pointstreaks are disabled. You'll earn 20 points per team member, for every second they're in the drop zone plus 20 XP individually for your time spent in the zone. Kills are worth 50 XP in this mode.

Custom Settings: Pointstreaks (besides those obtained through in-game care packages) are disabled.

Hardcore HQ Ricochet

We'll be adding Hardcore Headquarters to the Hardcore Team Tactical playlist.

Hardcore Ricochet

We'll be converting all Hardcore modes to Ricochet variant as a response to team killing. This means, any friendly fire, is applied to the attacker, rather than the victim. So choose your shots wisely and any attempt to team kill will simply kill yourself.
These updates will be available today and are completely free.