Bastion on Sale for 600 Microsoft Points
Plus other deals in the 12 Days of Xbox promotion.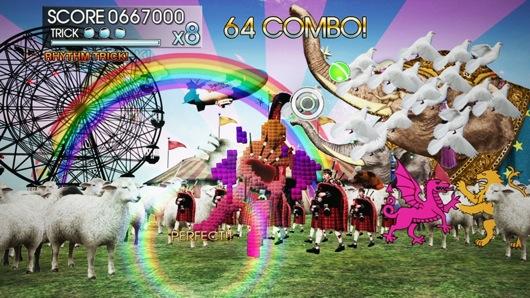 Microsoft's Major Nelson announced today that for the next 12 days, there will be a daily deal on Xbox Live. Called the 12 Days of Xbox Deals, every day will bring a new deal on a different item. However, each deal will only last for one day. The first deal is 50% off Bastion. Normally 1200 Microsoft Points or $15, for today only it will be available for 600 points or $7.50. To keep up with each day's deal, follow Major Nelson on Twitter.
In addition to the daily deals, other specials are being offered until January 2, 2012. Here's a list of the items on sale and the new price.
L.A. Noire – Rockstar Pass - 480
Insanely Twisted Shadow Planet - 600
Renegade Ops - 600
Oblivion - 25% off
LEGO Star Wars: The Complete Saga - 25% off
Plants vs Zombies - 600
Peggle - 400
Peggle Nights- 200
BloodRayne Betrayal - 600
After Burner Climax - 400
Portal: Still Alive - 600
Training Dummy - 160
Grappling hook - 120
Monkey - 120
Labrador Dog - 120
Red Dragon - 120
Ticker Pet - 120
Berserker - 120
Halo Flood - 120
Inferno Skateboard - 120
Cactus Dog Prop - 120
Home Run Animation - 120
Fastball Animation - 120
Touchdown Dance - 120
Ninja Kick - 120