Nerds Without Pants Episode 154: Imagine Dinosaurs
It's NWP AMA Round 2!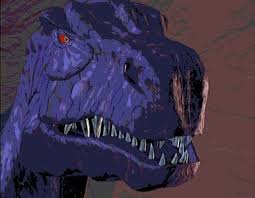 Welcome to one of the beefiest episodes of Nerds Without Pants this year, and there were only two of us on this episode! Must be all the E3 hype. Or maybe it was your AWESOME questions for our second AMA edition of Stage Select. It might have even been a hellacious Video Game Cage Match! Regardless of the reasoning, please enjoy this super-sized edition of NWP!
00:00-08:09 Introduction and Great Game Giveaway
08:34-2:01:44 STAGE SELECT: Nerds Without Pants AMA 2
2:03:01-2:56:21 CONSUMPTION JUNCTION: All the E3 hype we could cram into the segment
2:57:00-3:18:59 VIDEO GAME CAGE MATCH: Goldeneye 007 vs Tony Hawk's Pro Skater
3:19:00-3:21:27 Outro and outtakes
NEXT EPISODE: It's an all Consumption Junction edition of the show, but we still want to hear from you! Let us know what games or other media you're consuming. Keep it brief, but we'll work as many comments into the discussion as we can!
SUBMIT YOUR COMMENTS BY 8:30 CENTRAL ON JUNE 26!
FEATURED MUSIC
Katie Costello- Here & Now
Euringer- Fuck Everything
Gunship- The Drone Racing League
Europe- The Final Countdown
Final Fantasy VII Remake- Intro Theme
Davie Bowie and Queen- Under Pressure