Sony Announces Three New UMD Dual Packs
The dual packs will be available through both retail and download.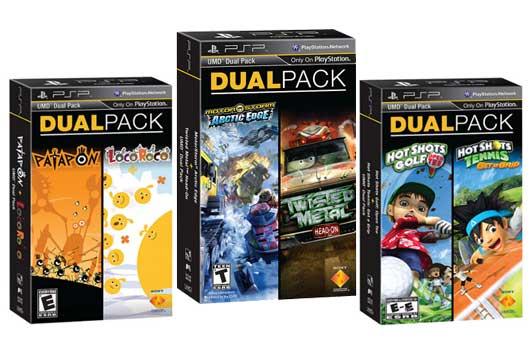 Sony is putting together a couple of collections that'll help you play some great PSP titles. Three new collections in the UMD Dual Pack line are set to be released this coming January. They will retail for $14.99 and two games will be included. You can buy them either in stores or download them off of the PlayStation Network.
The new bundles are Patapon and LocoRoco, Hot Shots Golf: Open Tee and Hot Shots Tennis: Get a Grip, and Motorstorm: Arctic Edge and Twisted Metal: Head On.