New Corpse Party for PSP in 2012
Get ready for more Japanese terror, high school style.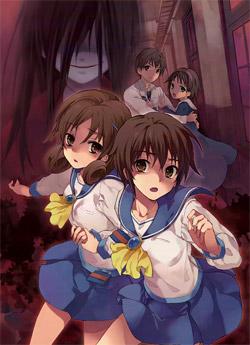 Corpse Party was probably under your radar, but hopefully by now you've read our review and know a little bit more about this interesting horror/adventure game. However, you may not know that the Corpse Party just released in the U.S. by XSEED Games is actually a re-release of a game that came out for the PC in Japan. It was ported to the PSP, and already has a sequel, titled Corpse Party: Book of Shadows. You can add another entry to this series, as a new title, Corpse Party 2U (working title) has been shown in the Japanese magazine Dengeki PlayStation.
According to Siliconera, this new Corpse Party is being published by 5pb, the company that brought the other games to the PSP. Sony's portable machine is still extremely popular in Japan, so the idea of a new PSP game being released sometime in 2012 is not as surprising as it might be in the West.
No other details have been released on this title as of now, but we'll keep an eye on this little game from Team GrisGris. In the meantime, you can contact XSEED Games and see what the likelihood is of Book of Shadows and 2U getting a translation.