Xiaoyu and M. Bison Revealed for Street Fighter x Tekken
Xbox Live Marketplace screenshots inadvertently blow the cover on the two latest challengers.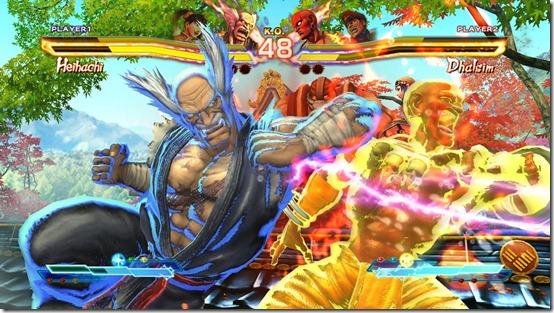 After screenshots recently went up on the Street Fighter x Tekken profile on Xbox Live Marketplace, Shoryuken spotted two new challengers for the upcoming fighter. M. Bison from the Street Fighter series and Xiaoyu, Tekken mainstay, will be playable. The reveal of these new characters brings the roster to a healthy 30, with 15 characters appearing from each series.

It's unknown if other fighters will be revealed, but the current roster is as follows:
Street Fighter Characters:
Ryu
Ken
Guile
Abel
Chun-Li
Cammy
Sagat
Dhalsim
Poison
Hugo
Ibuki
Rolento
Zangief
Rufus
M. Bison
Tekken Characters:
Kazuya
Nina
King
Marduk
Bob
Julia
Hwoarang
Steve
Yoshimitsu
Raven
Kuma
Heihachi
Lili
Asuka
Xiaoyu