Amalur Demo Coming Next Week
Cross promotion with Mass Effect gets gamers free in-game swag!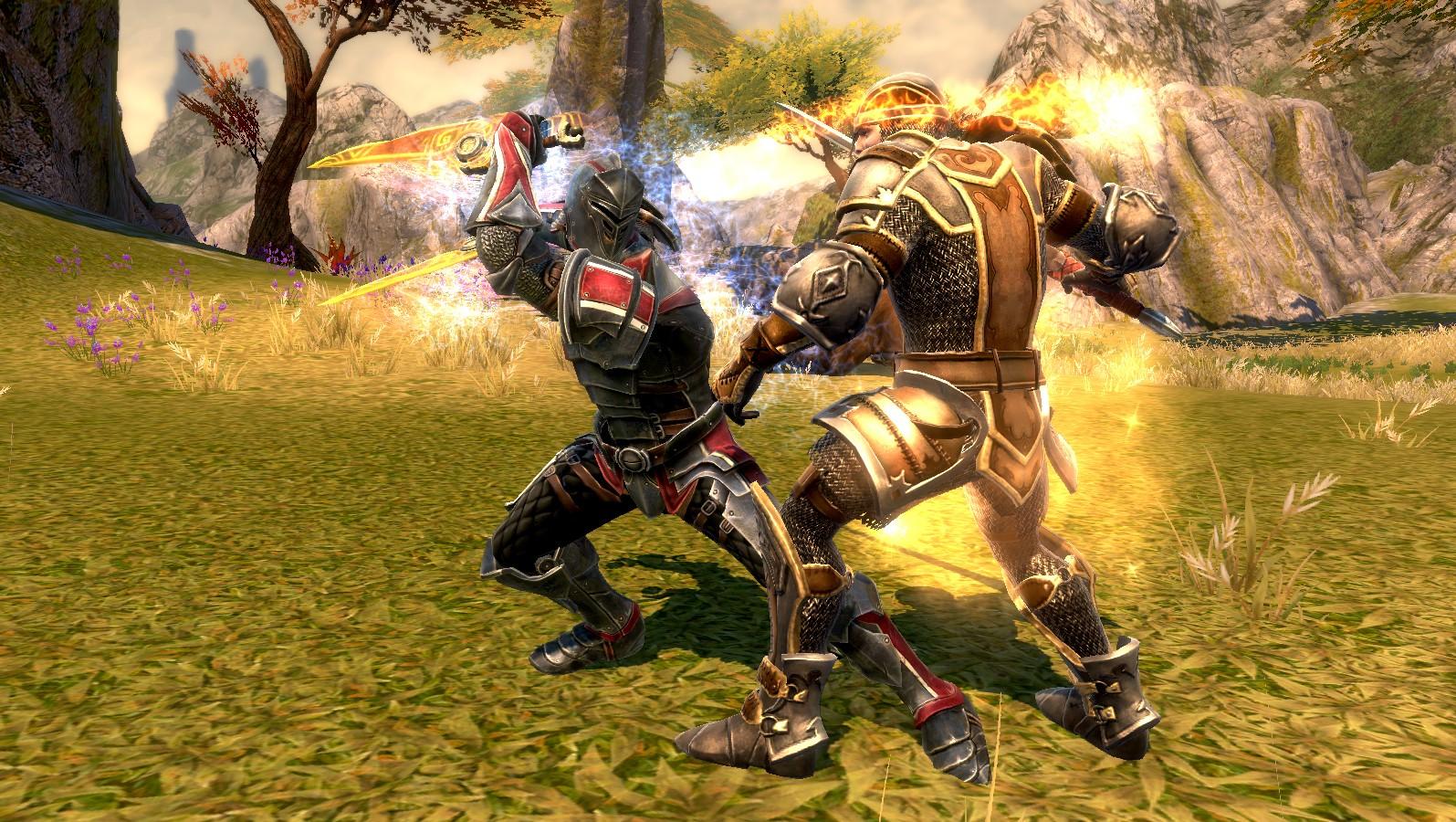 Kingdoms of Amalur: Reckoning has quickly become one of this year's most highly anticipated titles, and even though its release date is only about a month away, gamers will get an early opportunity to get a peek at 38 Studios' first release via a demo coming to the PlayStation 3, Xbox 360 and PC next week.
Going live on January 17, 2012, the demo will feature the game's introduction, tutorial mode and a bit of Amalur's large open world. After creating and customizing your character, you will be dropped right into the action to experience exactly what Amalur has to offer.
In addition to getting a taste of this epic RPG, players will also be treated to some Mass Effect swag through a cross promotion with EA's BioWare label. Just by playing the demo, players will automatically receive the following items, both designed by Spawn creator and Amalur art director Todd McFarlane, when Mass Effect 3 goes live on March 6, 2012:
Reckoner Knight Armor: This armor will maximize damage done in close-quarters combat while a beefed—up power cell feeds energy into weapon systems to increase projectile velocity.
The Chakram Launcher: This weapon uses a fabricator to manufacture lightweight, explosive ammunition discs. This weapon is earned after completing the Reckoning demo and watching the trailer at the end.
And since every good turn deserves another, those that play the upcoming Mass Effect 3 Demo (date still unknown) will unlock a couple of items for Reckoning when it is released on February 7, 2012:
N7 Armor: Players can unlock special armor inspired by Commander Shepard's iconic N7 battle armor including Helm, Cuirass, Gauntlets, Chausses and Greaves.
Onmiblade Daggers: A holographic blade stemming from Commander Shepard's Omni-Tool, the Omni-blade allows players to stab enemies in close combat. Once players install and play the Mass Effect 3 demo, they will unlock the daggers.
And that's not all—playing the Reckoning demo will also unlock a few items to be used in the actual game when it goes live:
Twist of Fate Card: This card boosts the player's ice resistance and is immediately unlocked when he or she activates the Reckoning demo using his or her Origin account.
Twinned Souls Chakram: A unique weapon that damages enemies while boosting player health and mana in Reckoning.
The Infernal Helm: Unlocked after completing the Reckoning Tutorial Mode, this protective helmet increases players' fire damage throughout Amalur.
Stay tuned to PixlBit for more news on Reckoning and Mass Effect 3 as it becomes available.