Cave to Refocus on Social Games to Remain Afloat
Lower earning forecasts are forcing the company to put projects on hold for social ventures.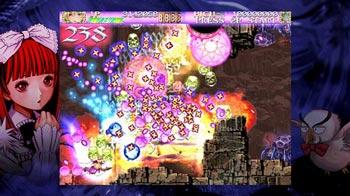 The rough game economy is continuing to show its impact on studios around the world. Cave, known for their hardcore, bullet hell shoot-'em-ups are exploring their options after lowering both six month and yearly earning forecasts. The company's 2011 fiscal year, which began in June 2011, was expected to bring 3,300 million yen in sales, but has since been reduced to 500 million yen ($6.5 million) due to industry stagnation and cautious retailers taking smaller orders.
After the first six months, Cave has posted an operating loss of 31 million yen. In order to stave its losses, the company will be putting unnamed projects on hold to focus on social gaming experiences. Right now it's unclear what the result of that refocused effort will be, both in terms of new social experiences and the projects in flight.