Eat Sleep Play Lays Off 20% of Staff, Jaffe Exits
Twisted Metal developer to pursue the mobile game market.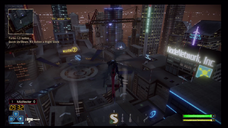 With the long awaited Twisted Metal set to hit store shelves next week, you'd think that developer Eat Sleep Play would be celebrating. Instead the developer has laid off eight employees last week, reducing the staff to 26.
The layoffs come as the company is preparing to transition from game development on consoles to mobile devices. "It's a platform that is in our pockets almost 24/7. It's kind of the size and types of games we're playing," said Scott Campbell, one of Eat Sleep Play's co-founders. "You can certainly reach a lot more people. That's pretty exciting for us."
In addition to the layoffs, the developers other co-founder, David Jaffe, will also be leaving the company. According to the Salt Lake Tribune, Jaffe's departure was to be made so that he could pursue a future with more casual games. Jaffe has since responded to this notion by posting on his Twiiter account that, "The Rumors of me making casual games post TM – as many of you define them – are highly exaggerated."
This statement does not preclude the possibility that Jaffe won't be making mobile of Facebook games, but rather that they won't fit under the 'casual' label that most gamers categorize this software as.
Twisted Metal will launch exclusively for the PlayStation 3 on Valentine's Day.