Kinect Star Wars Release Date Announced
The Limited Edition Xbox 360 bundle will be released the same day.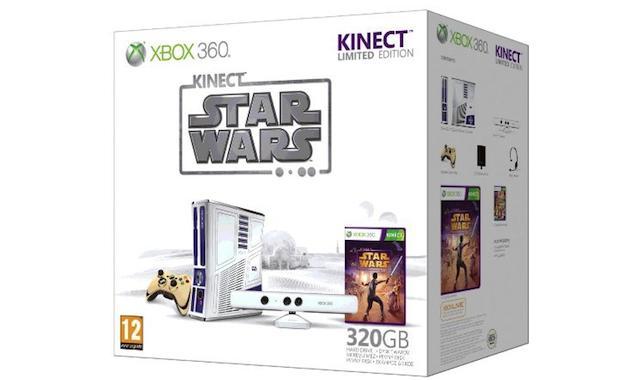 Kinect Star Wars was delayed from its release date last holiday, as was the limited edition Star Wars Xbox 360 bundle. No word on when gamers will see the title was announced but now a new release date has been confirmed.
LucasArts has revealed that Kinect Star Wars will be released on April 3, 2012 and the limited edition bundle will be released the same day. The title will be set during the time of Star Wars Episode II: Attack of the Clones with some bits from the other movies in the franchise and will have players fighting droids and using the Kinect to do force powers and wield a lightsaber.
LucasArts has also announced new game modes the title will include. Duels of Fate mode will allow players to develop their Jedi skills in a series of battles against Sith opponents and Galactic Dance Off mode will be a Star Wars themed Dance Central type of mode that will include Star Wars themed songs and will have players face off against Darth Vader.
The limited edition Star Wars bundle will include a 320GB Xbox 360 console with an R2-D2 coat of paint, a metallic C-3PO controller, a white Kinect sensor and a copy of Kinect Star Wars for $450. The console will also be fitted with special sound effects for when you turn on the console or open the disc tray.