Remedy Has Plans for Alan Wake
A super special edition of the PC version and American Nightmare is just the beginning.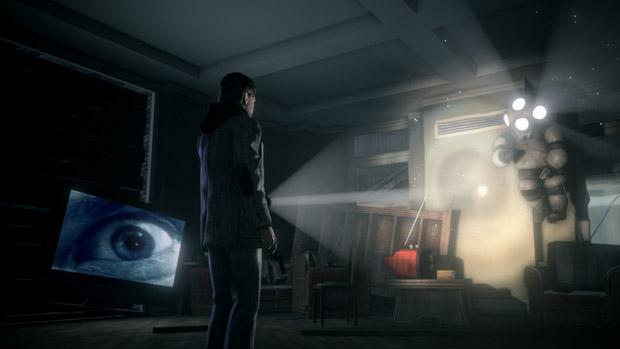 Alan Wake had a rather lengthy development cycle, and at one point, Remedy's third person horror game was intended for PC. The game was then slated to go multiplatform before becoming an Xbox 360 exclusive that had the bad luck of launching the same day as Red Dead Redemption. Now, as Remedy puts the finishing touches on the XBLA release of Alan Wake's American Nightmare, the original game is finally ready for its PC debut. Remedy hasn't forgotten their PC roots, and intends to make the Alan Wake release something special.
There will be two boxed editions of Alan Wake for PC. The uniquely titled [Better Than] Standard Edition includes the two DLC episodes ("The Signal" and "The Writer"), the 13 track soundtrack, an actual instruction manual, 6 postcards, a poster, and seven stickers. The Collector's Edition includes all of that plus in-game commentary, a third disc with videos on the making of Alan Wake, a history of Remedy, trailers, and music videos. The CE also comes with the 144 page novella "The Alan Wake Files", written by Clay Steward, a character that plays a small role in the game.
Remedy believes that there's a future for Alan Wake, and in an interview at DICE with Joystiq the company said that they aren't done with the franchise. Remedy owns the Alan Wake IP, and CEO Matias Myllrinne says his company is a crowd pleaser, and they will do what the audience wants. "Hopefully, we'll have one or two surprises," he says. "I'm loving the digital [distribution] side and we'll see how that evolves, but just being able to give people quick access to bite-size chunks of gaming is maybe more fun than working for years and years."
Alan Wake's American Nightmare hits XBLA on February 22, and the special PC editions are coming out on March 2. If you're a PC gamer and don't want all that extra content, the game will be available on Steam on February 16.