Mass Effect 3 Kinect Voice Command Cheat Sheet
Check out the voice commands Kinect users will be yelling as they save the galaxy.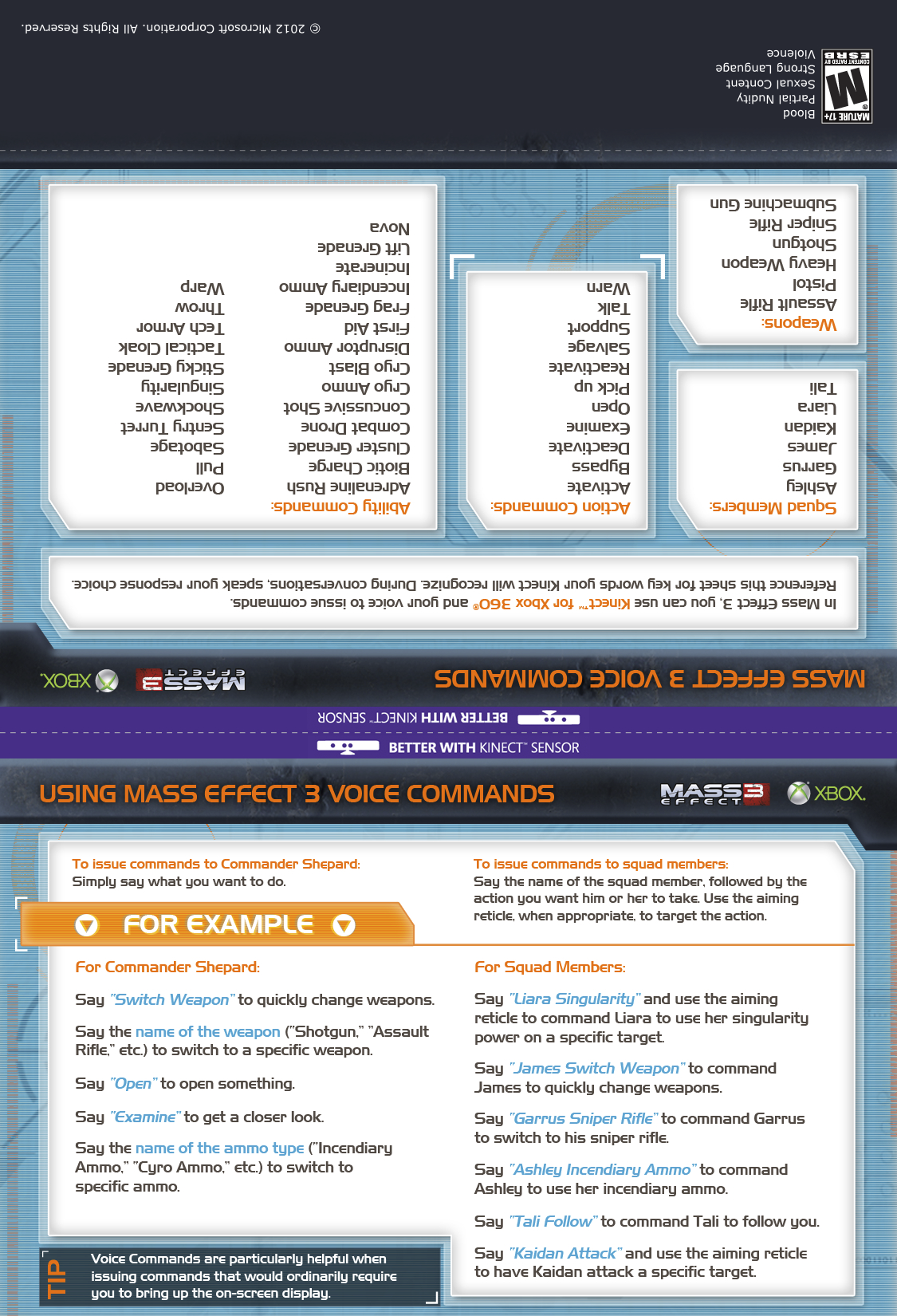 It's no secret that Mass Effect 3 is going to take advantage of the 360's Kinect voice recognition feature, but it's yet to be seen if the addition will add or detract from the experience. In either case, the fine folks at BioWare have released a cheat sheet that displays the voice commands and how they are applied. Check out our screen captures and let us know if you think Mass Effect 3 will be better with Kinect.