Retro City Rampage Coming to PS3 and Vita
Bet you didn't see that coming!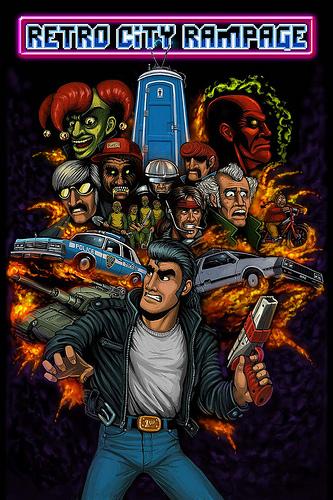 Developer Brian Provinciano has revealed that Retro City Rampage, his classic gaming homage, is coming to PlayStation 3 and PlayStation Vita today in a report by Game Informer. Some form of cloud saving between the two versions was also confirmed.
"The PS Vita has been a dream to develop for as well," Provinciano says. "I've developed for every console and handheld from the past decade, and the PS Vita's development system is the best I've ever used. Sony's simply gotten everything right, from the hardware to the tools and support. With such a great development system, teams are able to focus entirely on making the best possible game, and I can't wait to see what's to come from other developers in the future."
Retro City Rampage will also be released on the Xbox 360, Nintendo Wii, and PC sometime in May 2012. PC gamers can pre-order the title for $14.99. Check out the PlayStation Blog for the full reveal.