"The Cave" Trademarked By Double Fine
The game is confirmed to have no relation to the Kickstarter-funded Double Fine Adventure.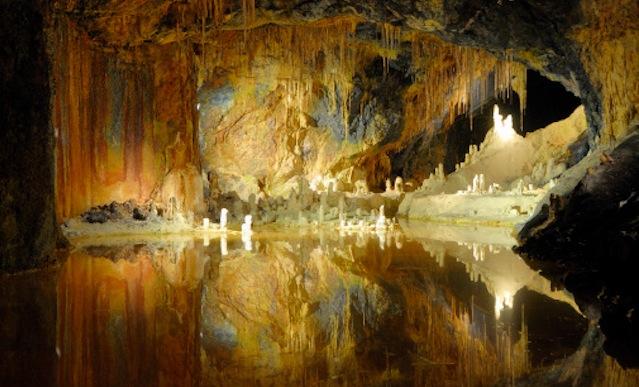 UPDATE - The Cave is confirmed to not be the official name for the Double Fine Adventure, which is being financed by their Kickstarter fund. The following was released by Double Fine: "While we can't comment on unannounced projects, we can say that Double Fine's Kickstarter-funded adventure game has not been started, designed, or even imagined yet. No trademarks have been filed on its behalf."
The original story posted on 2/29/2012 at 11:10:03 AM can be found below:
Double Fine Productions has applied for a US trademark for "The Cave," according to a listing on the US Patent and Trademark Office site. There's no information as to what this is, other than that it's intended for "computer game software and video game software."
It is possible that this could be the title for the "Double Fine Adventure" project that Double Fine's Kickstarter campaign has raised so much money for. There's also a possibility that this is Ron Gilbert's mystery project.