MotorStorm RC Free for a Limited Time on Vita
The title is launching tomorrow on both the Vita and PlayStation 3, but thanks to Toyota owners of the new handheld will be getting it for free.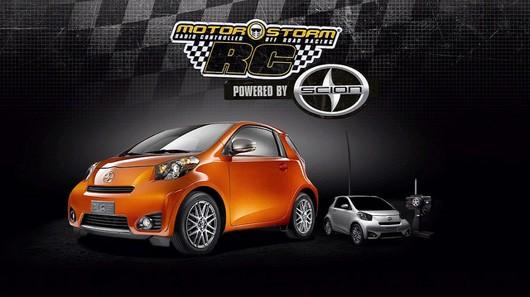 Current owners of a shiny new PlayStation Vita will be excited to learn that they'll be able to augment their game library tomorrow without the need to drop any cash. Thanks to Toyota, MotorStorm RC will be totally free in the US starting tomorrow exclusively on the PlayStation Vita. This limited time promotion will also include a Vita exclusive RC version of the Scion iQ - this comes alongside a wide assortment of other downloadable content for the miniaturized racer.
European Vita owners aren't as fortunate as to get the game for free, but they will be able to purchase just one of the versions and receive access to both. It's not clear from the PlayStation Blog entry how long this promotion will last, so be sure to grab your copy once it goes live tomorrow afternoon on the PlayStation Store. Also be sure to check back for our review coverage on the title.
Correction: US Vita owners will only be getting the Vita version for free - European Vita owners will get both, but only after purchase of one or ther other. The original article has been updated to reflect this.