First Assassin's Creed III Details Emerge
The latest issue of Game Informer spills the beans on Ubisoft's Revolutionary assassin.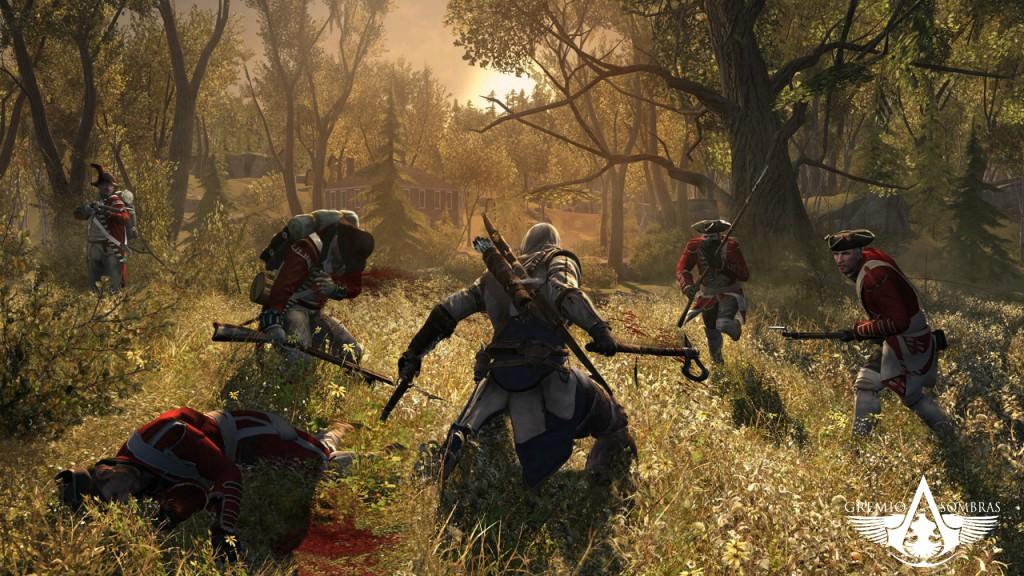 The latest issue of Game Informer is starting to hit mail boxes and newsstands and in it lies a practical cornucopia of new information on the latest chapter in the Assassin's Creed series. Among these juicy details are the official setting, some game mechanics and our new assassin's name.
Our newly revealed assassin goes by the name of Connor and is the bastard child of an Englishman and Native American woman of the Mohawk tribe. Raised among his mother's people, Connor possesses considerable tracking and hunting skills and, much like Ezio in Assassin's Creed II, will be able to upgrade and strengthen his equipment as the game progresses.
Assassin's Creed III will take place mostly in the areas between Boston and New York City from 1753 to 1783. This encompasses the time between the French and Indian War and the signing of the treaty of Paris which marked the end of the American Revolutionary War. There's a veritable "who's who" of important historical characters that will have vital roles in the game including Ben Franklin, Charles Lee and George Washington, who is said to have a "core relationship" with Connor.
The wilderness will serve as Connor's main hunting grounds and is 1.5 times larger than the map featured in Assassin's Creed: Brotherhood. The game will also show off Ubisoft's updated Anvil tech engine, which will allow for over a thousand characters to appear on screen at a time, a considerable upgrade over the hundred or so that could be shown in previous entries.
As can be seen in previously leaked screens, Connor will be able to hunt animals in the wilderness and sell their pelts for money (much like in Red Dead Redemption). The map will also feature weather effects that will span multiple seasons.
Game quests will be offered through clubs and Connor will be able to accrue wealth and property much like in Assassin's Creed II.
Desmond will also have a part to play in this entry. No longer being in a coma, he will make use of the Animus 3.0 in order to interface with Connor. To the relief of many, tower defense style mini games will not make an appearance here, but platforming centered levels will make a return.
The game is said to feature 2-8 player multiplayer and if an accidental posting on the XBL Marketplace is to be believed, the game will also feature 2-4 player online co-op – a first for the series and a major addition.
Assassin's Creed III is slated to go live on October 30, 2012 for the PlayStation 3, Xbox 360 and PC. A Wii U version has been confirmed but a release date is still forthcoming. We will have more information on Assassin's Creed III as it becomes available.