The Legend of Dragoon Soars onto PSN This May
We learn a sequel was also once in the works for the cult classic.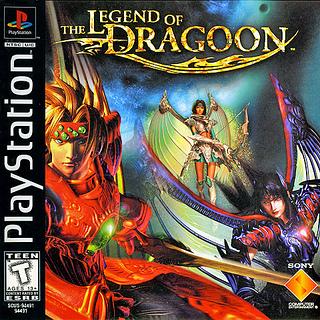 Sony Computer Entertainment hasn't exactly been a hotbed of RPGs from a development standpoint, but there was a time back in the late 90's that the genre had the studio's full attention. The genre was a behemoth then, with titles regularly gracing the covers of video game publications and garnering respectable development and marketing budgets. SCEI wished to put forth their offering and the result was the cult classic Legend of Dragoon.
While many an RPG fan has longed for a sequel they will at least be able to revisit Endiness as the PlayStation original will be making its way to the PSN on May 1st.
The announcement was made today by Shu Yoshida who shared some of his experiences concerning the development of the game as well. "The Legend of Dragoon was one of the last projects I worked on as a produce in Japan Studio and by far the biggest team I managed hands-on," mused Yoshida. "We started the project in 1996 with only a handful of people, hired one by one as we were building up teams for Ape Escape, The Legend of Dragoon, and Ico simultaneously. During the peak of the game's development, we had well over 100 people working internally in the studio on The Legend of Dragoon — for a PSone game!"
One of the more interesting pieces of knowledge dropped by Yoshida was the fact that a sequel to the epic RPG was indeed once in development, but was mysteriously dropped early on. "I still occasionally hear from fans of The Legend of Dragoon, and many want to know if there is a sequel. LOD2 was put into preproduction after I left the Japan Studio, but was eventually cancelled for some unknown reason, and the team members moved on to different projects."
No pricing for the PSOne game was announced at this time, but we'll keep you posted of any other developments as we hear them.
Feel free to share your experiences with this RPG in the comments section below!