Atlus Saves Dragon's Crown From Oblivion
The fan favorite publisher steps in to help Vanillaware finish their dream project.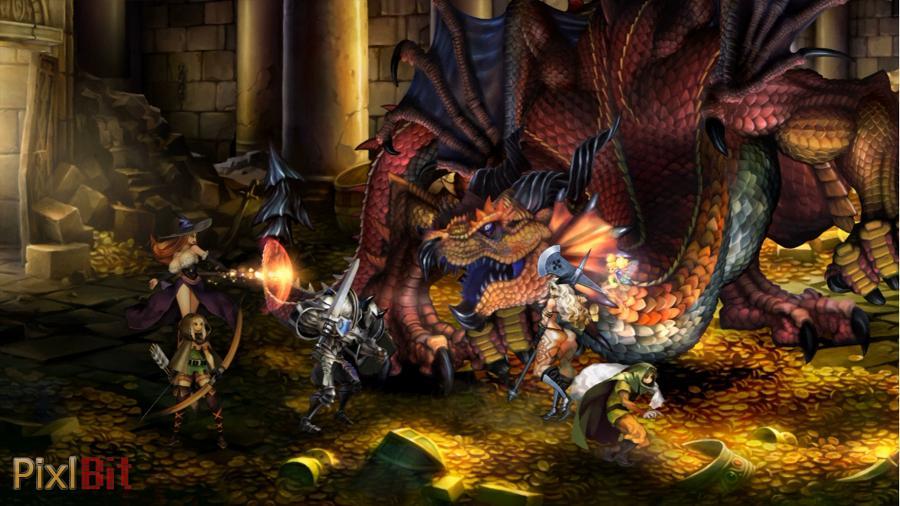 Vanillaware is a company that's synonymous with lush, 2D graphics and classic gameplay. Best known in the West for Odin Sphere and Muramasa: The Demon Blade, Vanillaware has been hard at work on their next big title: Dragon's Crown. This side-scrolling action game—a spiritual successor to the Japan-only Princess Crown for Sega Saturn—has been an idea that director George Kamitani has been shopping around for thirteen years. Rumors began to surface recently that the PS3 and PS Vita title had ceased development and was set to be canceled. Enter Atlus, who will support Vanillaware in their ongoing development, as well as publish the game in North America.
In a press release, Atlus stated that they have teamed up with Vanillaware in a production capacity, lending their talent to help the small studio resume full development on Dragon's Crown. The game was originally supposed to be published by Ignition Entertainment, best known for the North American release of Deadly Premonition and Vanillaware's own Muramasa title.
"Vanillaware is a developer beloved for their tremendous visual talent and extraordinary attention to detail," stated Shinichi Suzuki, President and CEO of Index Media, Inc., the parent company of Atlus. "Our previous collaboration with them, Odin Sphere, went on to sell over 350,000 units worldwide, entering the prestigious PlayStation Greatest Hits library." He went on to say that there is still much work to be done on the title, but that the collaboration will be worth the wait.
Dragon's Crown is now expected to be released in North America next year.