Harley Quinn Attempts a Hostile Takeover of Arkham City
New DLC starring the homicidal girlfriend of the Joker, plus a GotY version of the game.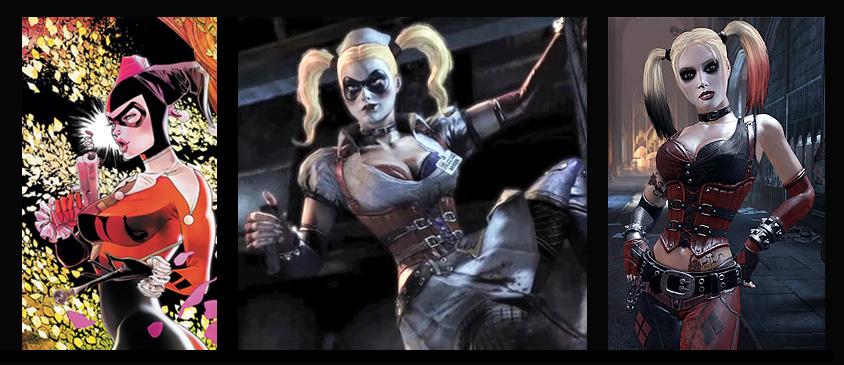 With Batman about to have his hands full with the Court of Owls in the comic book, the digital version of the Caped Crusader is about to face a new challenge. Harley Quinn is back with a vengeance in a big piece of DLC for Batman: Arkham City. They say hell hath no fury like a woman scorned, and that goes double when she happens to be in love with the Clown Prince of Crime, the Joker.
The reveal of this new DLC mission comes with the announcement of the Arkham City Game of the Year Edition. This version of the critically-acclaimed adventure game includes all of the previous DLC like the Nightwing and Robin challenge rooms, the various Batman costume skins, and the previously mentioned additional mission, titled Harley Quinn's Revenge.
This new mission will put players into the boots of both Batman and Robin as they try to stop Harley Quinn and shut down Arkham City permanently. Players will switch between the characters, but it's not clear if this will be a storyline switch like the way Catwoman's story was worked into the main game, or if players can change characters at specific points. The DLC is said to add at least two more hours of gameplay, and boasts some new areas, new thugs that follow Harley Quinn's orders, and from the quick glimpse in the announcement trailer it appears that Harley has a new appearance.
The Game of the Year Edition of Arkham City comes swooping out of the shadows on May 29th. For those of you who already own the game, take a page from the Calendar Man and save the date, because Harley Quinn's Revenge will be available as separate DLC at the same Bat-time.