Two New Family Guy Games Are on the Way
Giggity.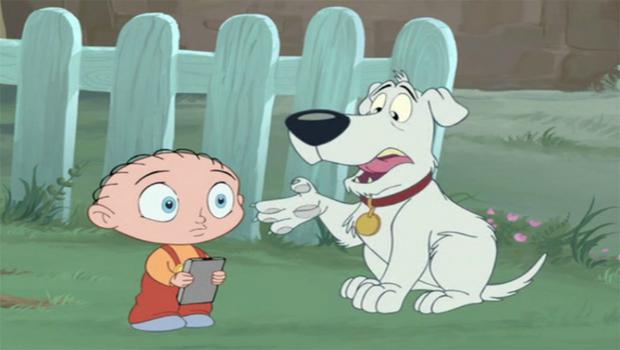 While Family Guy has tried to take the mantle of most popular animated sitcom from The Simpsons, it has a long way to go to reach the levels of video game releases that Fox's First Family has achieved. After the critical failure of the 2006 PS2 and Xbox game and the cancellation of a 360/PS3 sequel, there's been little talk of another digital outing for The Griffins. That has changed with the announcement of Family Guy: Back to the Multiverse.
Little is known about the game at this time, but it's being published by Activision, and the press release calls it a console title, which would indicate that the game isn't expected for handhelds, tablets, or PC formats. Back to the Multiverse is on track for a fall release, so it's entirely possible that the game could find its way onto the Wii U as well, but at this time no formal announcement of format has been given.
As fans of the show might have figured out, Back to the Multiverse is based on the season 8 opener, where Brian and Stewie travel through various alternate realities, including a Disney-themed environment and one based on voice actor Seth Green's popular Adult Swim show, Robot Chicken.
Along with the announcement of this title is the news that the free-to-play game, Family Guy Online, is going into beta. The self-professed MMLOL (that would be Massively Multiplayer Laugh Out Loud, of course) tasks players with all manner of activities and shenanigans in a virtual version of Quahog. You can sign up for the beta here.


#Family guy
#Multiverse