Record of Argarest War 2 Limited Edition Teased
The contents are interesting to say the least.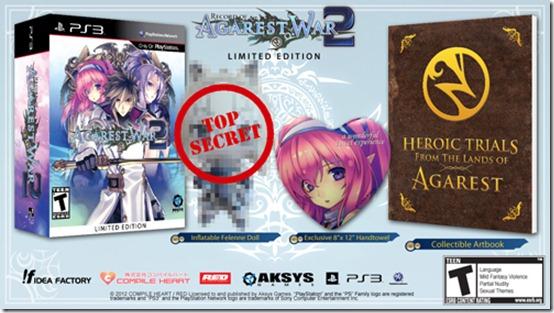 Limited editions are nothing new in the video game industry, in fact it seems that nearly any game that garners even a mild interest from the gaming public is due to at least offer a limited edition preorder bonus of some sort. With so many limited, special or enhanced editions of games out there, it's sometimes hard to be surprised when they're announced, but every now and then a limited edition is revealed that is sure to turn a few heads, even if it's only because of the interesting nature of its contents. Enter the Record of Argarest War 2 Limited Edition.
Via a press release issued by Aksys Games, Agarest 2's publisher here in the states, this limited edition promises to be "Packed with One-Of-A-Kind Magic" and sure enough "One-Of-A-Kind" may be the best way to describe this edition.
In addition to the standard Collectible Artbook – a go-to for most limited editions – this version contains an inflatable Felenne doll and a heart shaped hand towel.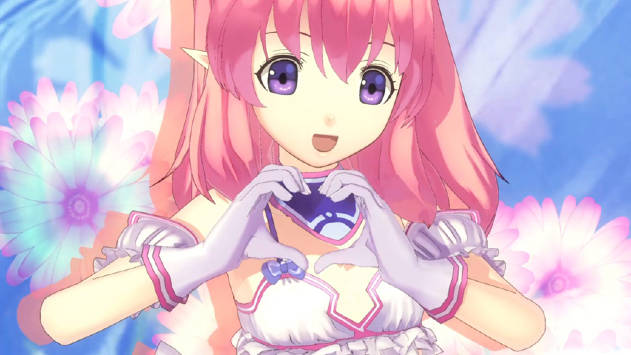 That is not a typo; the game literally comes with a blow-up doll and a hand towel. The blow-up doll is described as "an adorable inflatable doll that will make a nice addition to any location that you can feasibly place it," while the heart shaped hand towel is "conveniently compressed into a heart shape." The press release goes on to say that the "towel is the ideal object of your desire for when you need a small object that expands into a full hand towel."
Aksys is playing coy when it comes to the actual appearance of the doll and the unfolded towel and promises that more "gritty" details will be coming soon.
Record of Argarest War 2 will make its North American debut exclusively for the PlayStation 3 on June 27, 2012.