Diablo III Real Money Auction House Coming This Month
In just two short weeks you too can try to become a millionaire by trading in Epic Loot Futures!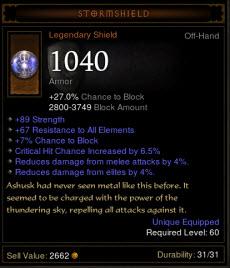 Diablo III has had its share of problems since launch, what with the server issues, lack of PvP, and players rather underwhelmed by the in-game auction house. That hasn't stopped a lot of people here at PixlBit from enjoying the game (check out our review here and Mike Wall's amazing guide here), but it can't be denied that the game shipped without some key features included in the package. At least one of those features will be implemented very soon, with the real money auction house coming in just a couple of weeks.
If you haven't been paying attention, the auction house of Diablo III allows players to sell weapons, armor, and even crafting materials to each other, much like any MMO game. However, Diablo III was set to have a real money auction house as well, allowing players to make real cash for their virtual goods (and hopefully curtailing real money traders). It was such a big thing that it was responsible for the game being slightly delayed as the Korean ratings board tried to figure out if this feature constituted gambling. The feature was said to be going live at the end of May before getting delayed once again, but now we have learned that the real money auction house should be going live June 12.
While the game has seen some patching so far and the real money auction house coming online is sure to excite players, we still have no concrete word on when the PvP mode will be implemented. So while you wait for the chance to slay your best friend in armed combat, start scouring Sanctuary for some rare loot and get ready to make some real money! After all, thousands of Chinese sweat shop workers can't be wrong…right?