EA Announces Battlefield 3 Premium
Extra items, early access to DLC, and enhanced battlelog features for $49.99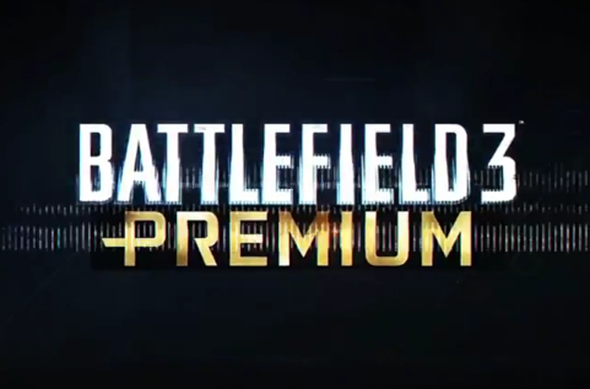 EA's new service 'Battlefield 3 Premium' (available today) will offer players early access to upcoming digital content, exclusive in-game items, and enhanced battle log features. The package is priced at $49.99, a $25 savings over purchasing each expansion pack individually. The offer becomes live today to players who opt for the early access package of Battlefield 3: Close Quarters on the Playstation 3.
Even though Battlefield 3 will be offering a slew of new features with their premium service, all existing battlelog features will still remain intact free of charge.
Here's a list of all the features offered to Battlefield 3 Premium Members:
Battlefield Expansion Packs
Back To Karkand: 4 Battlefield 2 maps reworked using Forstbite 2 engine. (Available now)
Close Quarters: Intense, infantry only map pack (Available Today for PS 3 users, June 12 for everyone else)
Armored Kill: All-out vehicle warfare pack (September 2012)
Aftermath: (December 2012)
End Game (March 2013)
Exclusive in Game Items
Players will be able to stand out with unique in-game items such as the ACB-90 knife and a cornucopia of Battlefied 3 Premium dog tags. Additionally players can further customize their experience with weapon camos, solider camos, and unique assignments.
Unique Events
Rank up faster with double XP weekends and partake in unique events.
Strategy Guides & Videos
Receive tip videos straight from DICE, get access to a set of detailed strategy guides, and get exclusive sneak peeks of upcoming expansion packs.
Battlefield 3 Premium accounts will be available for purchase for $49.99 on the PlayStation Network (PS3), Origin (PC), and Xbox Live (Xbox 360) for 4000 Microsoft Points.

#Battlefied 3
#Battlefied 3 premium