Abe's Oddysee Getting An HD Remake
The first game in the Oddworld series is getting a "from the ground up" remake.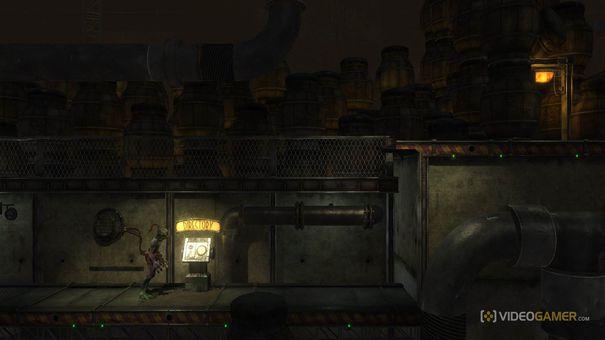 The Oddworld series is a beloved franchise, but outside of a the recently released Stranger's Wrath HD port and the upcoming Munch's Oddysee rerelease not much has been heard. The Hand of Odd is still coming, but no one really knows when, but that's okay since Just Add Water keeps on giving the series some HD love, as it has been announced that the first game in the series, Abe's Oddysee, will not get a HD remix as originally planned, but a full-on remake.
"OK, so here's the skinny on Oddworld: Abe's Oddysee We decided to reboot it, not just an HD update to the original PSone title, this is a new game," according to a post made on the Oddworld Inhabitants Facebook page. "It will be getting it's first public showing later this year, with a release date of next summer (2013)."
"We are re-making Oddworld: Abe's Oddysee, however we didn't want the impression to be that we were just doing a port of the PSone title with higher res art," developer Just Add Water's Stewart Gilray told VG247. "We are starting from scratch on this one, using the original as the blueprint for the game. So technically it's not a new game, but a from-the-ground-up remake."
The original game is a 2-D side scrolling puzzle-platformer with prerendered backgrounds. The 2-D sprites may have made it difficult to simply transfer using hi-rez art and a higher resolution. As quoted above, a release window of Summer 2013 has been announced but no platforms were mentioned.
The HD remix of Munch's Oddysee will be released on the PS3 later this year, with the PC version being updated with the HD content for free soon after. Stranger's Wrath HD was released at the end of 2011 and its HD content will be added to the PC version in the same manner as Munch's Oddysee. Vita ports of these two games are also in the works and a brand new entry in the Oddworld series is expected to be detailed and released following the launch of the Abe's Oddysee remake.