Nintendo 3DS XL Announced
Bigger and Better 3DS Model Due this August.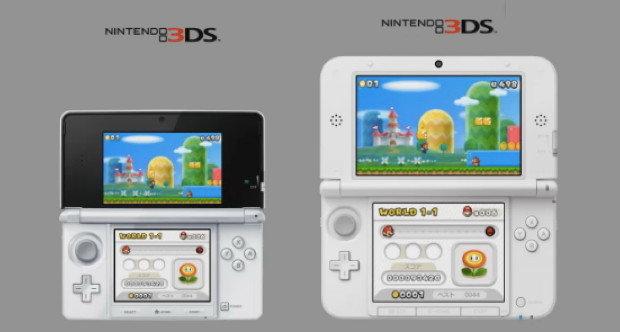 Confirming rumors that were started shortly before their E3 press conference, Nintendo has finally unveiled the Nintendo 3DS XL during last week's Nintendo Direct presentation. This new handheld, that will retail in the U.S. for $199.99, is a bigger and more efficient version of the original Nintendo 3DS, similar to the DSi XL's improvement over the DSi.
Both screens are 90% larger than the original 3DS. The top screen has been increased to 4.88 inches while the lower screen is now 4.18 inches, yet both screens have the same resolution as the original 3DS.
The biggest new feature arguably comes in the form of its increased battery life. Nintendo states that while playing 3DS games, the battery life ranges between 3.5 to 6.5 hours of gameplay. For original DS games, the battery life is even longer, clocking in between 6 and 10 hours. Comparatively, the original 3DS only managed 2.5 to 4 hours of battery life.
Additionally, the North American 3DS XL will include an AC Adapter (a component absent from Japanese and European releases) as well as a 4 GB SD card. The system will be released in red and blue colors, with more colors, like silver being released overseas.
Excited about the 3DS XL? Let us know in the comments section!

#Nintendo 3ds xl
#Nintendo direct