Industry Stars Discuss The Game of Making Games at QuakeCon
Todd Howard and crew reveal the fun and difficult times to be had in game development.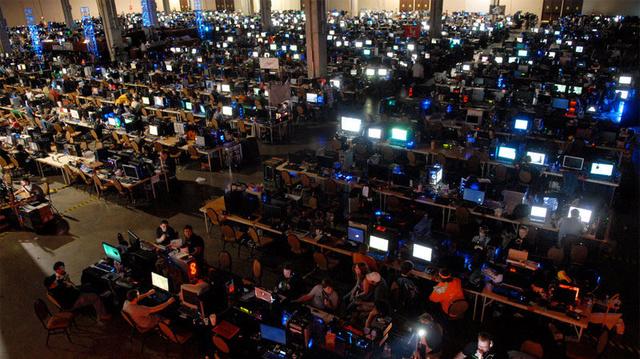 Today's slate of panels kicked off with "The Game of Making Games," hosted by G4's Blair Herter. Ted Price of Insomniac, Jens Matthies of Machine Games, Todd Howard of Bethesda, and Raphael Colantonio of Arkane Studios made up the panel of noteworthy developers in what was primarily a Q & A session with the audience. Herter started off by asking about each developer's general game-making philosophy, which soon led to questions about axing faltering game elements during development no matter how much time was spent on creating them. Herter threw out the term "killing your babies" about this design necessity and it became a recurring in-panel meme.
Colantonio, whose studio is working on the soon to be released Dishonored, talked about how they go into development knowing that cuts will happen and it's hard for new team members to get used to. Dishonored started off with a menu of twenty different abilities that were later trimmed to the twelve that worked the best – all part of the original plan. Colantonio also said that play-testing of Dishonored has uncovered many bugs that turned out to be interesting features that they improved on once they had been found.
The panel also kept returning to the theme that working on a team is vital in game development. This is the key lesson they wanted to pass on to those just starting in the industry, which can be hard to handle for many beginning game designers used to working on their own in their spare time and on their own terms.
Other interesting tidbits revealed during the panel:
The average playtime for a game of Skyrim is around 100 hours, and those players didn't necessarily finish the main storyline, according to Todd Howard.
Fans of the Ratchet and Clank games love the core mechanics, and Ted Price now realizes that in making All 4 One this fact was forgotten. The game was made to be appealing to all levels of players and in that process didn't make anyone particularly happy.
There is an amazing shot-by-shot video recreation of a battle from the movie 300 done in Skyrim that comes highly recommended by Todd Howard.

#Todd howard
#Ted price