id and Valve Devs Wax Ecstatic Over Virtual Reality
The Virtual Insanity panel at QuakeCon goes nuts for advances in VR, but Valve still hasn't committed to supporting the newest gear.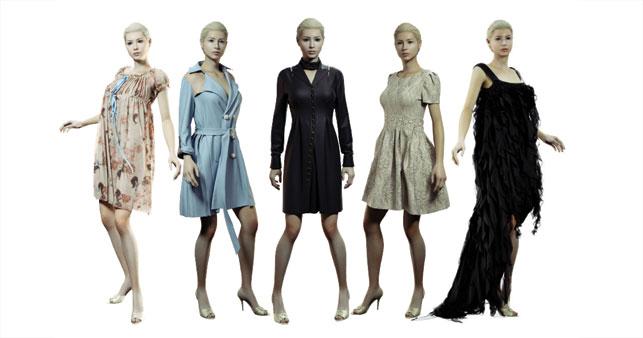 It's hard not to get swept up by the excitement exuding from the four people on stage for a panel about virtual reality at QuakeCon. It's the Oculus Rift VR headset (with a kickstarter that recently broke the million dollar funding level) that has gotten panel members thinking that virtual reality gaming is feasible. John Carmack and Todd Hollenshead of id, Michael Abrash of Valve, and Palmer Luckey from Oculus talked about the problems with virtual reality headsets through history, where things are now, and where they are headed. Id has solidified their interest in the Oculus Rift headset by agreeing to provide a copy of Doom 3 BFG Edition with every headset sold in the future. For now, that's the only software confirmed to be playable with the product intended primarily for developers. When Abrash was asked if Valve had plans to make their products playable with Rift, he could only confirm his desire to do so but not any concrete plans.
The Rift headset is the culmination of years of tinkering by Luckey, who thinks his 42 head-mounted units are probably the largest collection in the world. The Rift is finally possible due to recent advances in motion sensors and processors - primarily due to improvements in the mobile phone arena. Carmack theorized that it might have been possible with available tech five years ago, but it never happened.
Carmack got some laughs with a story of id's early experiences with VR when they would license their games to headset makers. During a demo of Wolfenstein on another company's VR headset in the '90s, Carmack complained that the clarity was off. Getting a look inside the cabinet with the headset's hardware, he saw the cause of the poor fidelity: the headset's video feed was coming from a camera pointed at a computer monitor.
We'll have to see if all of this exuberance is warranted as virtual reality continues to advance through the coming years. Everyone on the panel is aware of the failures of the past but thinks that things are different this time and it's thrilling to be involved with this emerging technology.