Metal Gear Anniversary Event Reveals New Game
Get ready for MGS in an open world.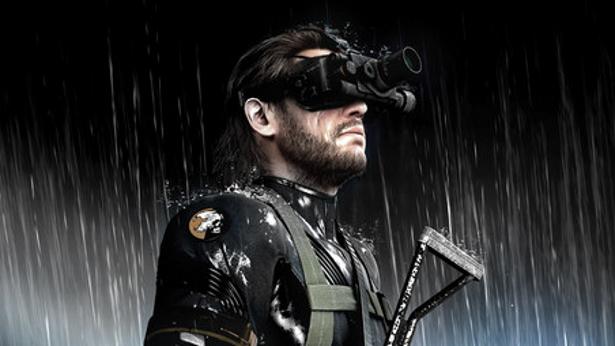 Hideo Kojima and his development studio Kojima Productions have obviously been working on something big. We've reported in the recent months about his teasing of the new Fox Engine, and between discussion about the upcoming Metal Gear Rising: Revengeance he's been very coy about what's coming around the corner. Earlier today in Japan at the special Metal Gear 25th Anniversary event Mr. Kojima showed exactly what the Fox Engine is being used for, with a couple other surprises to boot.
The event spent a lot of time showcasing the history and highlights of the venerated series, from its humble 8 bit beginnings to its more recent games like Metal Gear Solid 4 and Peace Walker. This led to the first announcement: Metal Gear Social Ops for smart phones. This didn't get quite a positive reaction from industry attendees, but Social Ops is expected to release in Japan in autumn or winter, and was developed entirely with the Unity engine. The mobile game will be playable at the upcoming Tokyo Game Show, so we'll have more information on that soon.
Next, prolific movie producer Avi Arad (Spider-Man, Iron Man, The Incredible Hulk) took the stage to announce that he would be producing an upcoming Metal Gear Solid film. Film adaptations of MGS have floated around Hollywood for years, but this is the first time an announcement was made with Hideo Kojima present, who stated that, while no actors are attached to the film yet, he respects Hugh Jackman, Matt Damon, and Ben Affleck.
The show stopper, however, was the debut of Metal Gear Solid: Ground Zeroes. Yes, that would be more than one zero, and not a typo. The game is running on the Fox Engine, and while the footage was not broadcast, attendees were blown away, with many people talking about it being a next gen game.
Kojima likes to use fancy taglines for his games, such as the infamous "No Where to Hide, No Where for Hideo!" line from the MGS 4 trailer. Ground Zeroes has the tagline "A Game With No Game Over", implying that getting spotted is no longer a fast track to a fail state. The open world game is said to give Snake plenty of options for changing tactics based on player decision. Mark MacDonald of the translation company 8-4 commented that the sense of scale was impressive.
Is this the next generation of Metal Gear Solid? Only time will tell, but we hope to have more information at TGS.