Team Bondi Working on New Title
Whore of the Orient is the next gritty drama from the team.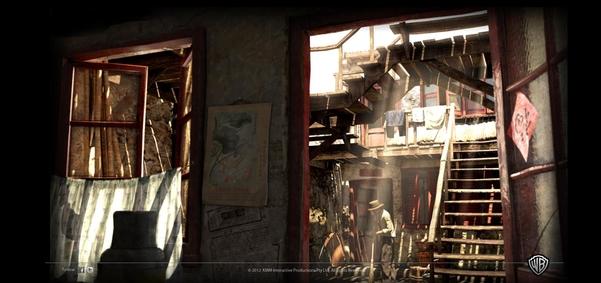 After the implosion of Team Bondi following the successful launch of L.A. Noire and the subsequent selling off of the assets to Kennedy-Miller Mitchell it seemed like the studio was done. Not so, however, as we've learned today that the embattled developer is alive and well, and working on something next gen. Ladies and gentlemen, get ready for Whore of the Orient. When you're done giggling, read on.
The title of Bondi's new game may sound titillating, but it refers to a nickname given to the city of Shanghai in the 1930s, which is both the setting and time frame of the title. On the company's new website, the sparse details also refer to Shanghai as the Paris of the East, and call it the most decadent city on the planet. The description of the game suggests a volatile mix of opposing forces vying for power, with a group of Western police officers caught in the middle.
Details are sparse on the game at this time, with only one screen shot shown so far, seen below. People are speculating that Whore of the Orient is in development for PC and next generation systems, but there is nothing from the Team Bondi website about what platforms the game will appear on. Still, between this, the announcement of Metal Gear Solid: Ground Zeroes, and the footage of games like Watchdogs and Star Wars 1313 at E3 it seems like the next generation is rapidly approaching.