Eidos New Entry in the Thief Franchise is a Reboot?
Well done. I did not see you approach.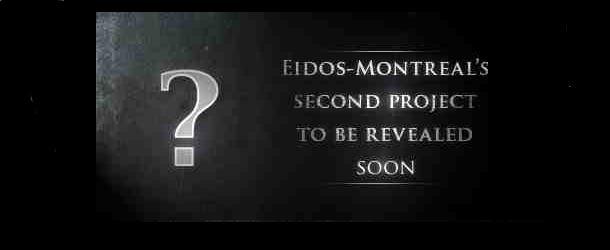 It looks like Thief 4 won't be a sequel at all, rather a reboot of the Thief franchise.
The official site for the upcoming release was published earlier, revealing a new title for the game using a different font than the previous 3 games, a different logo, and missing the numeral 4. The only thing the site shows currently is a huge city gate with several of it's citizens gathered around it wearing clothing that seems to be heavily influenced by Victorian Europe.
Also recently released was this trailer teasing the upcoming Game Informer write up for the new game. It shows, among other things, Garrett's new look, which is much more elaborate than his traditional cloak; new bow; and some motion capture of the game.
Also worth noting is the character art of Garrett visible at 0:52. I'm keeping this spoiler free, but long time fans of the franchise may want to take a look at his right eye. It might be my imagination but if I'm seeing what I think I'm seeing, it's fair to assume the events of this game progress differently than that of the original Looking Glass title.
Considering this is coming from Eidos Montreal, the makers of Deus Ex: Human Revolution, what do you expect from the newly re-titled Thief? Let us know below!