John Carmack Delivers His Annual QuakeCon Keynote
Can I be excused? My brain is full.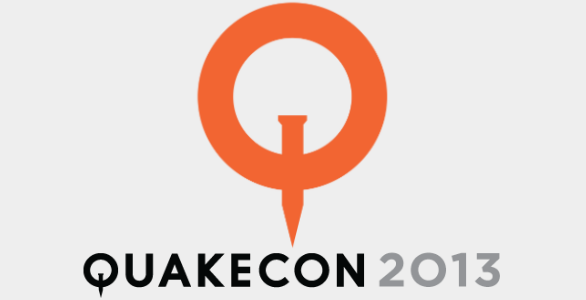 The big kickoff to every QuakeCon is a keynote featuring id co-founder and all-around genius John Carmack. This year was no different, featuring Carmack's musings on topics ranging all across the spectrum of programming and game development. Carmack got started after a few bits of news from id's Creative Director Tim Willits and Bethesda's VP of Marketing Pete Hines.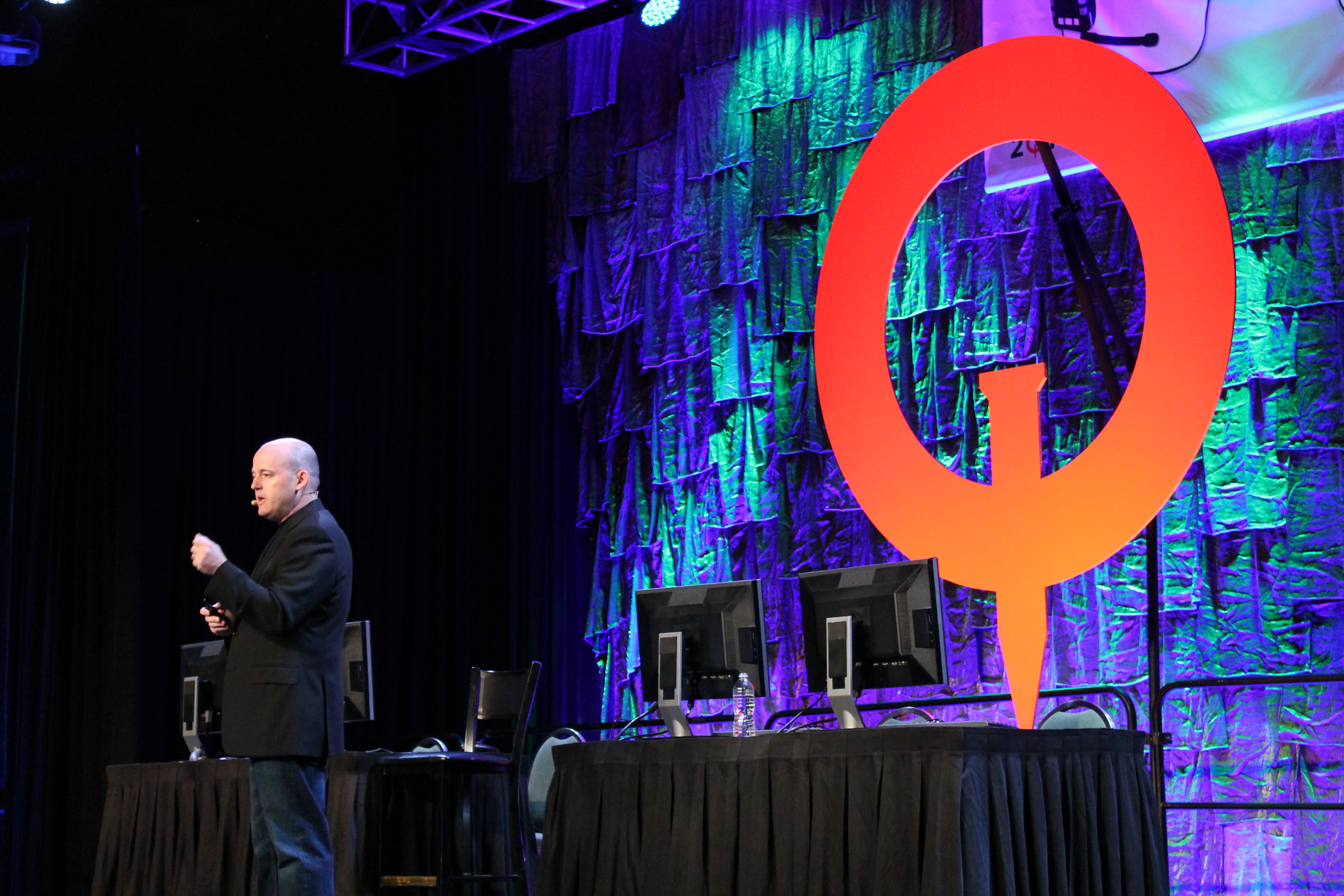 Willits was ecstatic that this was the eighteenth year for QuakeCon and that there were 2,800 people crowding into the Bring Your Own Computer room. He also announced sales on lots of Zenimax properties through Steam and other retailers for the duration of QuakeCon. If you don't own something under the Zenimax umbrella on PC, be sure you check Steam the next few days for some pretty amazing prices. The highlight of Hines' time on stage was his revelation that all five Elder Scrolls games will be released in a bundle deal (only for PC) on September 10.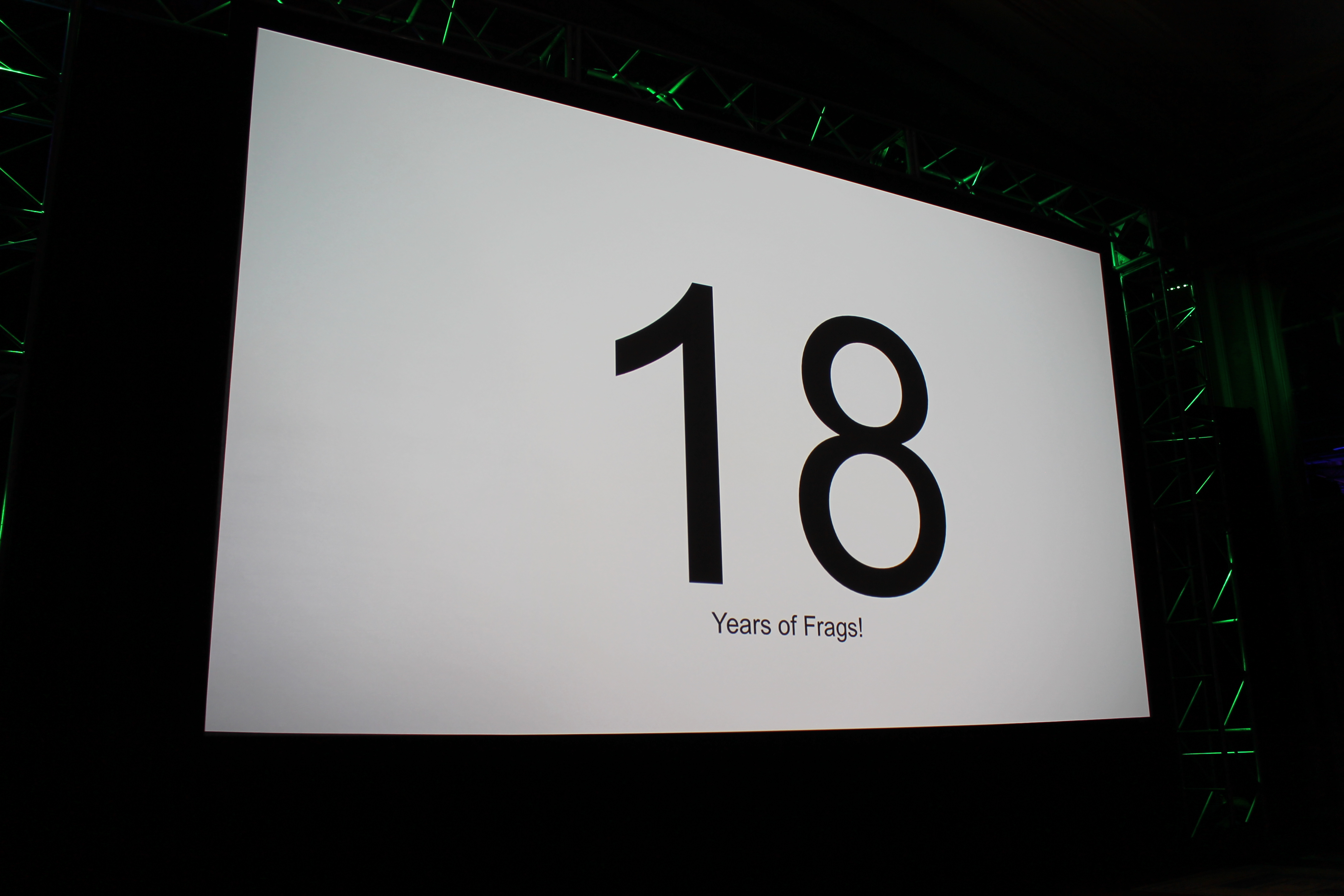 With the business and announcements done with, Carmack was next on deck. First on the agenda was to make fun of how long he spoke at last year's keynote – and to promise to do his best to keep it a bit shorter this year – and then came the more pressing matter of the upcoming Xbox One and PlayStation 4. Carmack was pretty excited that both consoles are using essentially the same hardware and architecture and that they will have plenty of memory for developers to make use of. Carmack admits he always preferred working with the Xbox 360 over the PlayStation 3, but says that Sony has come a long way with making development better – especially on their upcoming platform. He's a bit flummoxed by Microsoft putting so much emphasis on Kinect functionality since he finds interacting with it to be "fundamentally poor." He even compared it to his old complaints with Apple's one-button mouse saying that Kinect is "like a zero-button mouse with a lot of latency."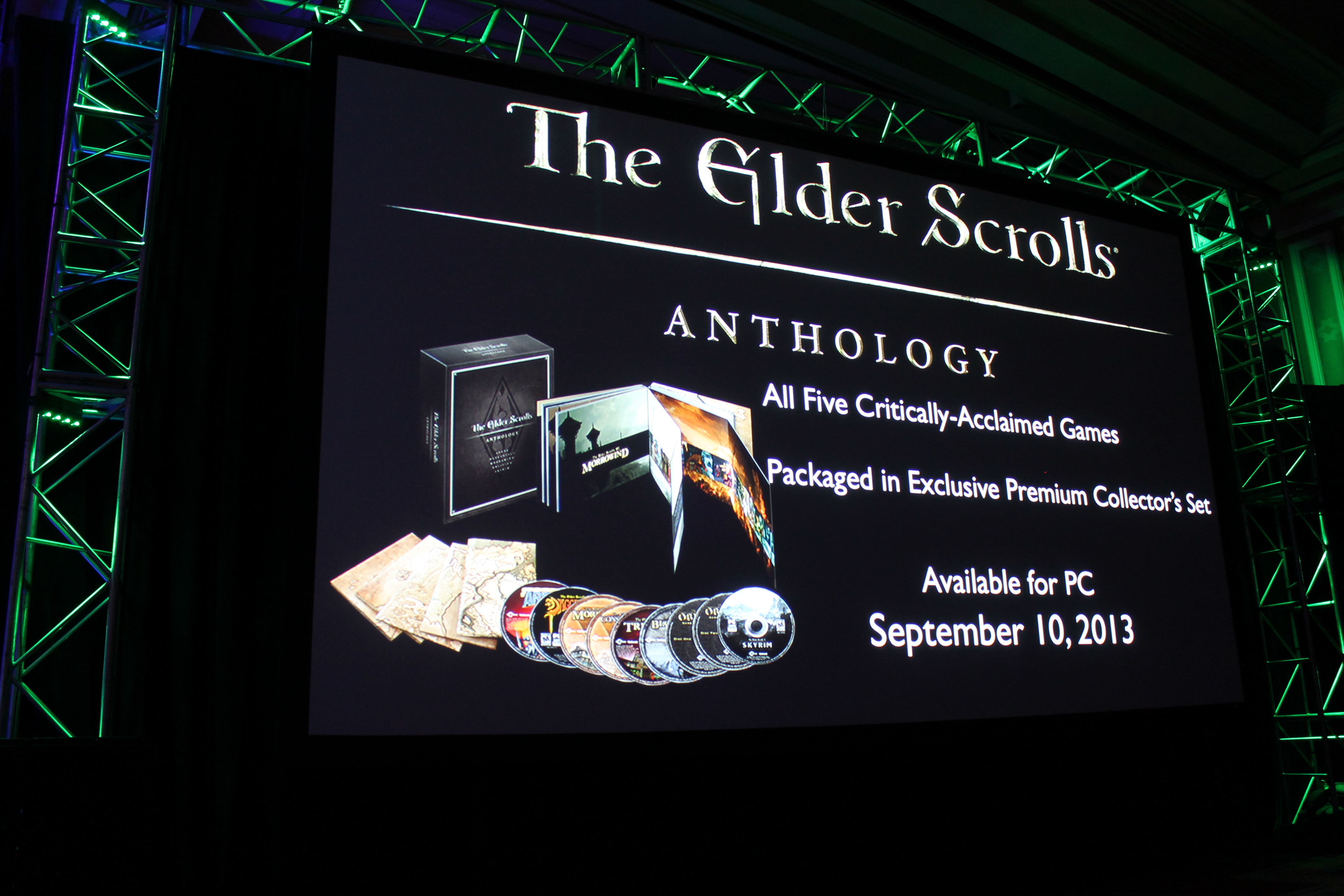 Although he would like to, Carmack sees little incentive to create games for Wii U, PlayStation Vita, or 3DS right now. There just wouldn't be enough return on investment for doing so, even though it sounds like he has pitched porting Doom 3 BFG to both the Wii U and Vita. He also doesn't see a lot of future for micro-consoles like the Ouya and Nvidia Shield in the near term, but did give props to how far Android has come over the last three years.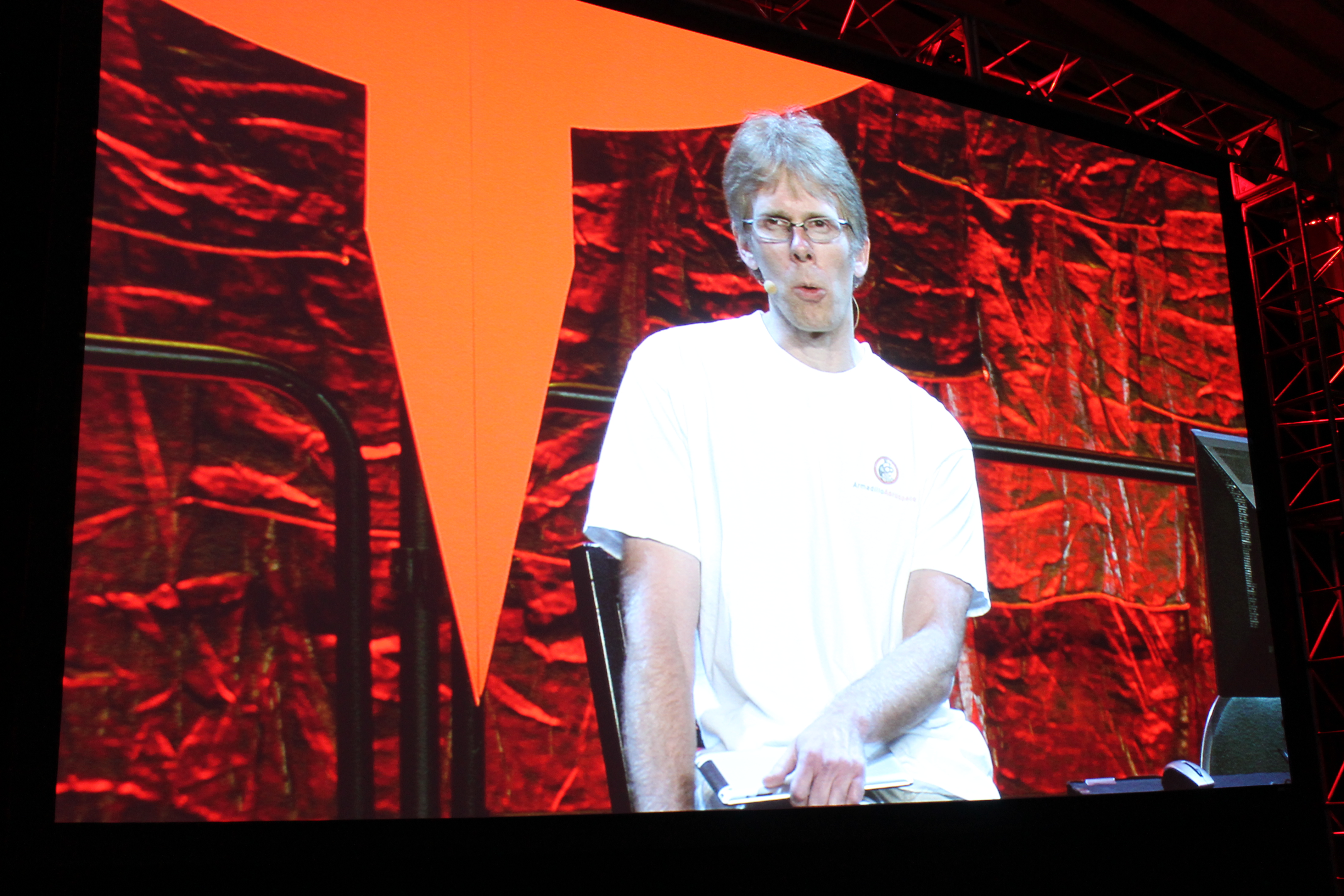 As time wore on, Carmack got more and more technical and attendees started to drift out of the room. He continued to posit on some interesting topics though, like how he fears the adoption of 4k resolution screens will bring back all of the issues (like latency and gamma correction) we are just resolving with 1080p monitors. He also delved into his own personal projects like learning to program in Lisp and Haskell as a means of uncovering new ways to manage functions within idTech's middleware. Part of this process was doing small learning projects along the way like throwing together a Sudoku solver during an airplane flight on his iPad.
Once Carmack reached the end of his list of selected topics, he declared himself complete without any sort of over-arching conclusion and rolled right into a Q & A session with attendees. All in all, even though he has impressive endurance for a speaker and can wear out a casual listener, there are always interesting things to be heard when Carmack takes the stage. It's clear that he has deep passion for his field and you can't help but respect that and get a little caught up in it too.

#John carmack
#Keynote