Press Release - Activision Publishing Moves Launch of New Racing Game Blur
Activision Blizzard Reaffirms Calendar Year 2009 Outlook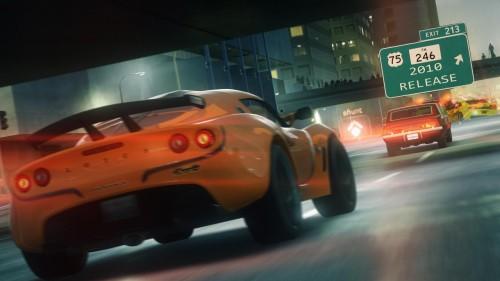 SANTA MONICA, Calif., Sept 21, 2009 - Activision Publishing, Inc. (Nasdaq: ATVI) announced today that BlurM, the company's highly anticipated foray into the racing genre, is now scheduled to ship in 2010. The company is moving Blur from 2009 to give the development team more time to enhance the game's innovative and distinctive online multiplayer gameplay.
Separately, Activision Blizzard reaffirmed the calendar year 2009 outlook it provided on August 5, 2009 due to global demand for Modern Warfare 2T, which continues to exceed expectations, and strong attach rates for the recently launched Call of Duty: World at War map packs.
For 2009, the company continues to expect GAAP net revenues of $4.05 billion and GAAP earnings per diluted share of $0.26. On a non-GAAP basis, the company continues to expect net revenues of $4.5 billion and earnings per diluted share of $0.63. Nonetheless, because of the continuing uncertainty in the global economic climate and the difficult retail environment anticipated during the 2009 holiday season, Activision Blizzard urges investors to be cautious and prudent in evaluating the company's forecasts and projections. The company reports results on both a GAAP and a non-GAAP basis. Please refer to the tables at the back of this press release for a reconciliation of the company's GAAP and non-GAAP results.
"We are committed to making Blur a great new racing franchise, and we are very encouraged by the game's design," stated Mike Griffith, President and CEO, Activision Publishing. "The additional time will allow the studio to fully optimize the vision they set out to create for Blur including a distinctive and groundbreaking multiplayer mode that will appeal to a broad audience."