Torchlight Coming to Steam
Runic Games' new adventure RPG will no longer be available exclusively through their website.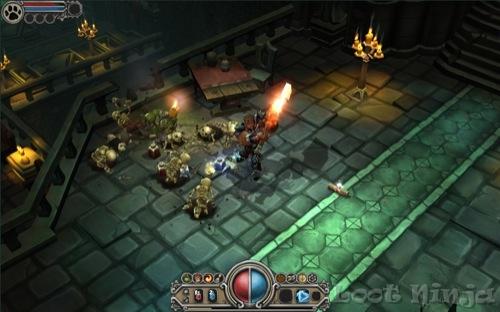 Torchlight is an action RPG that is currently in development under the company Runic Games, a company who features employees who have worked on many famous titles including Diablo, Fate, and Mythos.
The main premise of the game is dungeon crawling: players control a character who explores a set of randomized dungeons wherein they will fight hordes of enemies and search for equipment, gold, and other items.
Originally, Torchlight was only going to be available for release through its own website although today Runic Games announced that Torchlight will also be available for download through steam, on its release date of October 27.
Regarding the decision to put Torchlight on Steam, Runic Games' CEO Max Schaefer stated in the announcement, "It's important for us to make Torchlight as widely available as possible. Steam is an enormous outlet that many players use exclusively – we're big fans ourselves – so we are really happy that it will be on Steam starting day one."