Ace Attorney Series Confirmed for WiiWare Release
Famitsu reveals that the first three titles are due for release soon in Japan.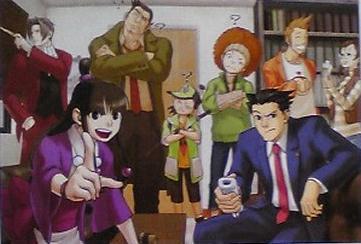 Today, Famitsu revealed that the first three entries in the Ace Attorney series would be making their way to WiiWare in Japan. The first game was recently listed on the German Rating Board's website for WiiWare release at an unspecified date.
According to the Famitsu article, the first title in the series Gyakuten Saiban Yomigaeru Gyakuten (aka Phoenix Wright: Ace Attorney) will be released on December 15 for 900 Wii Points. Because the game is based on the GBA original, the Rise from the Ashes scenario will be offered as downloadable content for 300 Wii Points.
Following the release of the first entry, the second title, Justice For All will be released on January 26 for 1,200 Wii Points with the third entry, Trials and Tribulations following closely behind on February 23 for the same number of points.
There is currently no word on release outside of Japan, but given the listing in Germany, it seems likely that the title will at least release in Europe.