No UMD Conversion for PSPGo
Sony revealed at Tokyo Game Show that transferring UMD games to PSPGo is not go.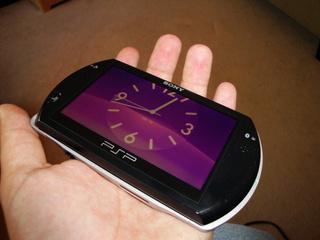 When players get their PSPGos next week, they will not be able to convert their UMD games to the new system, according to Kotaku.
The PSPGo does not have a UMD drive, which the other models of the PSP have. Instead, the only way to get games on the PSPGo is by downloading them. At E3 2009, Sony said that they were looking into ways for PSP owners to transfer their collection to soon-to-launch PSPGo. However, that didn't work out.
"We were evaluating a UMD conversion program, but due to legal and technical reasons we will not be offering the program at this time," a Sony spokesman said to Kotaku.
The PSPGo is slated to launch on October 1.