Resident Evil: Revelations Preview
A confined location, new gameplay elements, and a new character make up Capcom's first 3DS Resident Evil title.
There hasn't been very much information released about Capcom's upcoming Resident Evil title, Resident Evil: Revelations. Today at Nintendo's E3 Press Conference we saw a brief view of the game in action, and finally gamers were given a small amount of additional information.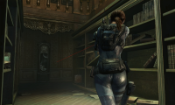 Resident Evil: Revelations takes place between the events of Resident Evil 4 and Resident Evil 5. It will feature a brand new Resident Evil story starring Jill Valentine and a brand new character to the series, Parker Luciani (Jill's partner) who are on a mission to save Chris Redfield.
The story takes place on a cruise ship in the Mediterranean, one that has supposedly been abandoned. The ship, however, is anything but empty and is filled with an assortment of new enemies, as well as a brand new "horror". The setting leaves players with nowhere to run and nowhere to hide, bringing back the sense of isolation and confinement found in the three original mainline Resident Evil titles.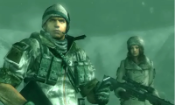 Due to being trapped on a ship, players will often need to navigate the ship by traveling underwater. Within the water players will encounter a variety of enemies who dwell there; an element that promises to add a "unique challenge" to the gameplay.
In order to survive and successfully complete their mission, players will have to utilize the Genesis; a piece of scanning equipment that will expose an enemy's weakness to players, in addition to displaying crucial hidden items.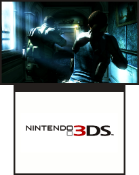 For those who aren't fans of the third-person perspective, Capcom has included the option to switch between first-person and third-person mode, depending upon preference, or particular situation in the game. Players will also be able to quickly switch weapons through the touch screen.
Resident Evil: Revelations for the 3DS has yet to be rated by the ESRB and does not currently have an expected release date.