SINNER: Sacrifice for Redemption Review
RECOMMENDATION:

Not recommended.

There's been a lot of talk of Dark Souls lately. It seems like you can't read a review without tripping over some reference to the series or a game being compared to it. However, Sinner: Sacrifice for Redemption fully invites the comparison, and was absolutely cast in the mold of Dark Souls. It very clearly tries to ape its gameplay and rather than copy the experience wholesale, boil it down to a boss rush mode game with a few unique twists. But in excising everything else that makes Dark Souls, Dark Souls, it loses what makes that series special.
Unlike Dark Souls, there's no character customization, no RPG mechanics, no grinding for levels. You're provided with a character with a specific build, weapons, and items and you must make it work for all battles - this includes a sword and shield, a bigger sword that must be two-handed and deals more damage, healing items, throwing spears, and fire bombs. Themed around the seven deadly sins, each boss required a different sacrifice to enter the fight. Some will lower your attack power, others the number of projectiles or healing items you have. Besting the boss will make that sacrifice permanent and you'll be forced to progress to the next boss in a reduced capacity.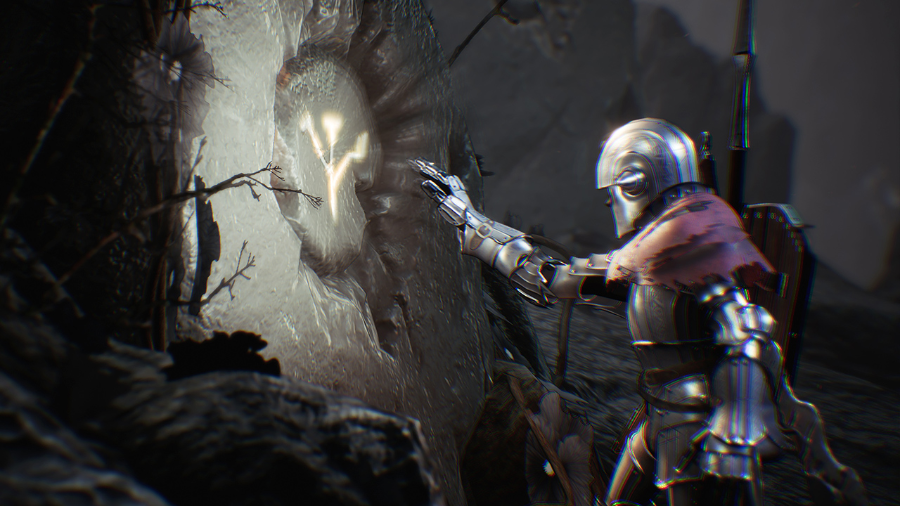 Even in your most capable form, with just a single sacrifice, Sinner is incredibly difficult. Games like this live and die by being tough, but fair, but in this case it seems to teeter into unfair. As any given boss fight progresses and their health dwindles, they tend to unleash attacks that'll instantly obliterate you. While you may know the move is coming, they're often tough to evade, or go off more quickly than you can recover from some other action you took. And these aren't quick fights, even using your bigger sword, you're only doing slightly more than chip damage.
Losing a fight after beating on a boss for more than five minutes is incredibly frustrating. And that's only on the best attempts. Often you'll have many shorter failed attempts in between. Before long it's hard to even care and I found myself often shutting off Sinner and moving on to something more gratifying.
The fact of the matter is that by removing all of the "filler" content, you really have no chance to learn and become proficient at the rules of Sinner's combat. While similar to Dark Souls, things like invincibility frames (iFrames) work different. Stamina depletes at a different measure and while that's easy to glean in Dark Souls while running around killing trash mobs, it's harder to keep track of in the middle of a hectic boss fight. Even something as silly as the control scheme being different from the very games it emulates makes it feel foreign. The spaces between bosses in Dark Souls are just as important for learning as the boss encounters themselves.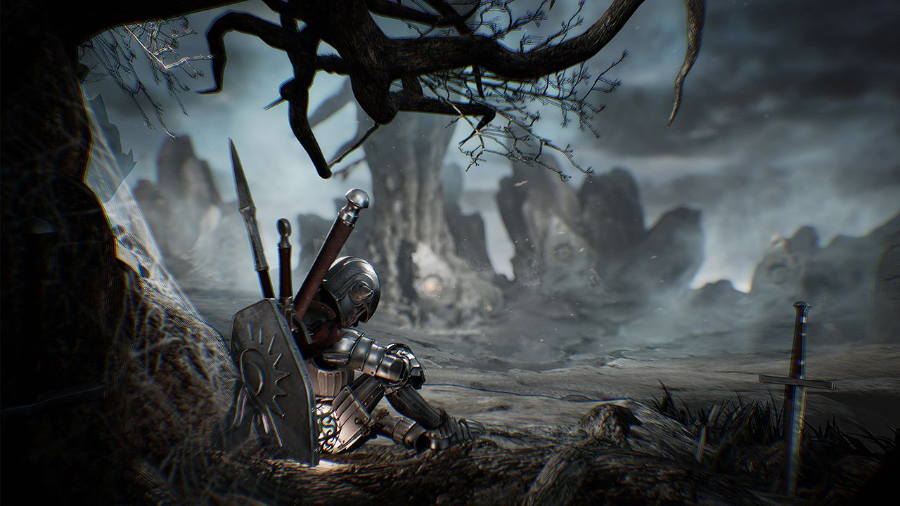 Not to mention, part of what people like about Dark Souls is building out a character that suits their playstyle so they can be most effective against the toughest of enemies. That's not an option here. There's no ability for growth and with each subsequent encounter getting tougher, there's no room to breath and no real reward for your efforts.
To Sinner's credit, the bosses themselves seem like they could've been plucked out of any of From Software's SoulsBorne games and their arenas also exhibit that same style and design. The lore around each boss is generally pretty cryptic and dark, which also mimics the aforementioned titles.
But the fact remains that each time I've been close to winning any given fight, I lose to some cheap attack that wasn't telegraphed well enough to allow me to react in time. I still can't seem to get a handle on the iFrames, as I sustain damage almost randomly during rolls. And because I can't grab a different weapon or switch to magic or re-spec, I'm just stuck, which is incredibly frustrating.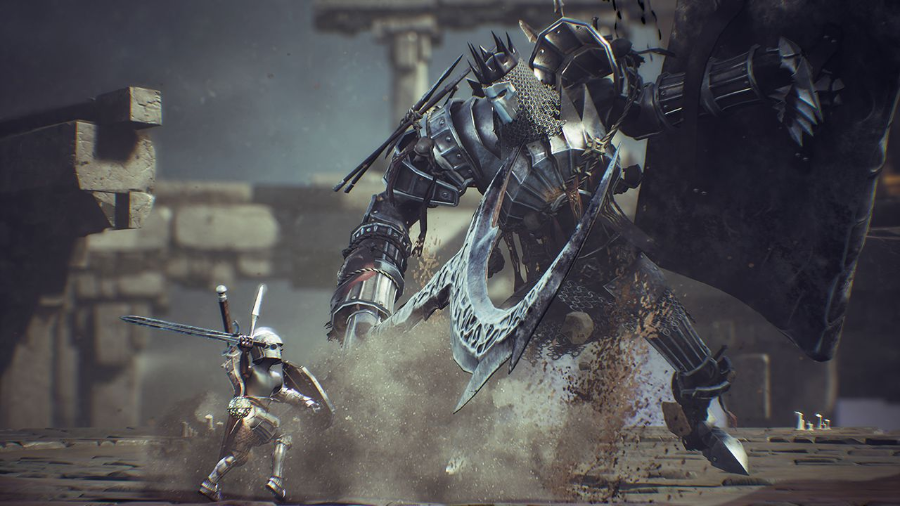 And even then, the effort required to gain proficiency just doesn't seem worth it. There's nothing else beyond these boss fights to draw me in and entice me to master Sinner. If I best any given boss, I know that the next one will by default just be harder. There's nothing interesting to learn. Nothing to find. No cool new weapons. It's a game devoid of carrots with just a big damn stick.
As a die hard Souls fan, I am absolutely the target audience for Sinner, but it's been a big miss for me. I'll admit that I suck at it, but it also gives me no reason to want to get better. I'll be ok never conquering Sinner and just going for yet another run through any of the phenomenal SoulsBorne games. At least I know they'll reward me for my effort.