Little Inferno Review
RECOMMENDATION:

For fans of quirky and offbeat games… and pyros.

I doubt you could find a single person who'd think that burning things in a fireplace would make for an entertaining game. But the masterminds at Tomorrow Corporation knew better than us all. Taking inspiration from the Yule Log Channel that attracts viewers yearly on television, Little Inferno provides a singular view of a fireplace and on top of it builds one of the most addicting, smooth flowing, and charming games of the year.
When starting Little Inferno, it's not clear what's happening. You start by opening up a catalog and ordering a few items. Because you bought some items, you unlock some new ones, but your lack of money will prevent you from exploring them right away. The items arrive and you burn them, earning money in the process. In a moment's time, you're back in the catalog ordering more stuff and subsequently burning it. It's quick moving, fun and it seems to scratch some innate itch deep within our human psyche.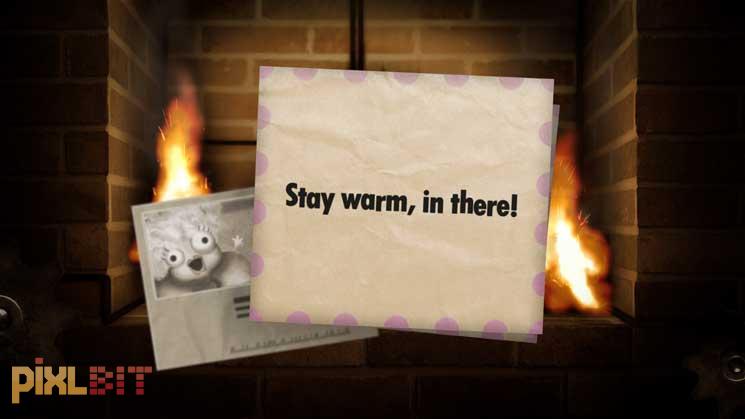 Of course, at some point the itch is sufficiently scratched (maybe even to the point of bleeding) and you're left craving something more. And thankfully something more does exist beneath this simple surface. Like any game, Little Inferno has goals and objectives to complete and they aren't meaningless like "Burn 15 widgets."
You quickly learn that by simultaneously burning multiple items in your special fireplace, you will complete different combos. But because you're given nothing more than the name of the combo, you'll need to figure out which items should be burned together. This puzzle-like combo system is the game, and it's a fun one at that.
Within your fireplace sandbox you must analyze and observe the reactions of the items when they burn, as their properties play a role in determining which ones to spark up for the combos. Between the results of the reactions and the catalog descriptions of the items, there's a healthy helping of humor that plays a big role in entertaining you along your voyage. For instance, if you toss a "Kitty Poo Poo" toy in the fire... you guessed it, it spews an absolutely massive amount of poo everywhere, which is consistently hilarious. Of course, burning stuff is fun all on its own (just like in real life), but these unexpected and absurd reactions really make the experience endearing.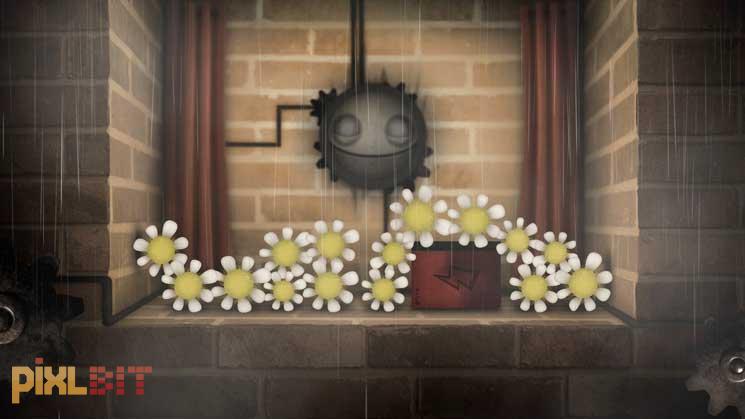 What's more surprising than the completely unconventional gameplay is the accompanying story. Throughout the "quest" you'll receive frequent letters from your next door neighbor, Sugar Plum, as well as the weather man, and the in-game Tomorrow Corporation president. These letters slowly reveal information about the world outside and tell the saga of Sugar Plum as she continues to burn things in her fireplace like you.
Though serviceable, the story isn't particularly intriguing or deep, though it is all revealed in an appreciable and unobtrusive manner. After the ending plays, you may be left scratching your head over what happened, trying to ascertain some deep truth behind the experience. However, I'm not convinced there's something particularly meaningful being stated.
Story aside, the pure charm of the experience helps carry this relatively slim offering. From the unique art style to the moody music to the fitting sound effects, Little Inferno is just as visually and aurally charming as Kyle Gabler's prior work, World of Goo. The offbeat and quirky experience is something you're either going to love or hate, but if you have an open mind and an open heart, Little Inferno is likely to spark up a nice warm fire for you to bask in for a while.