Batman: Arkham Origins Review
RECOMMENDATION:

For those who enjoyed the previous Batman titles, and don't mind a little more of the same.

Batman: Arkham Origins is a great game. Over the eight to nine hours I spent with the game, I went on a roller coaster full of action, stealth and narrative high points. Arkham Origins provides some of the best character moments in the series, along with some interesting new twists to the gameplay. Unfortunately, game bugs and various gameplay oddities keep the game from reaching the heights of the previous entries.
One of the first changes I noticed was that I seemed to be dying much quicker than normal. The increase in combat difficulty will hit you right from the beginning. I've played every game in the series on the Hard difficulty, but jumping into Origins was the hardest yet. Enemies seemed to attack way more frequently, and in different patterns than before. At first this change was frustrating; I stumbled upon many random crimes that were overwhelming, but after getting readjusted to the combat, I took it slowly, and patiently Batman's combat maneuvers to take on the huge enemy groupings.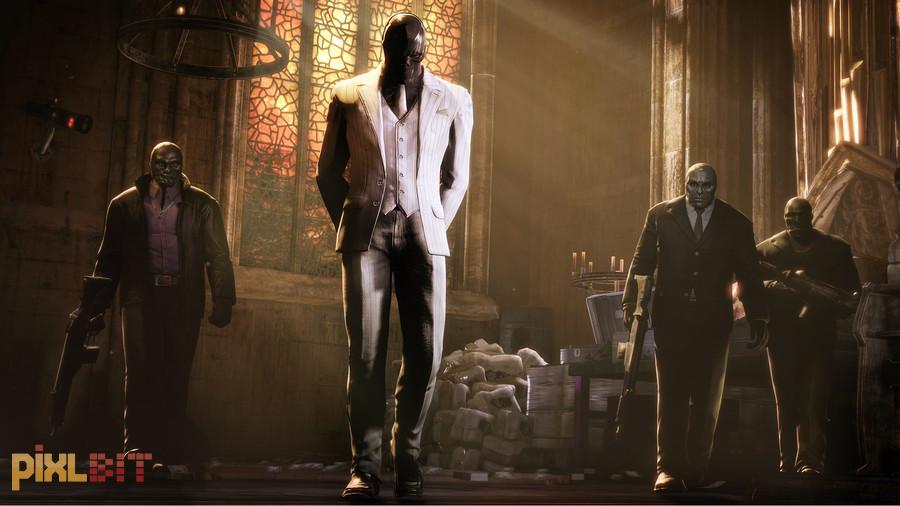 Much of his combat tactics are exactly the same from 2011's Arkham City, with one major new addition: Shock Gloves. This late game ability gives Batman the ability to ignore the general rules of combat. Enemies that usually require a different approach, like shielded enemies, ninja's and brutes can easily be defeated with the super powered electrical strikes. This power can definitely be easily abused. I opted to use them only in tight pinches because I personally enjoyed the base combat so much.
There's something really exciting about trying to build long combo strings and anticipating moves. Some of the new enemy types spiced up the combat to a decent degree, most notably the new ninja type that counters your offensive moves. Those enemies required me to stay on my toes and remain conscious throughout the battle. I never fully mastered battling against them, but I found them fun to fight either way.
The other Arkham staple is, of course, the stealth. Early on I worried how fleshed out it would be because of the front load of hand-to-hand fights. However, the stealth sequences in Arkham Origins are just as engaging. The levels are designed in such a way that allow for many different and varied approaches to combat.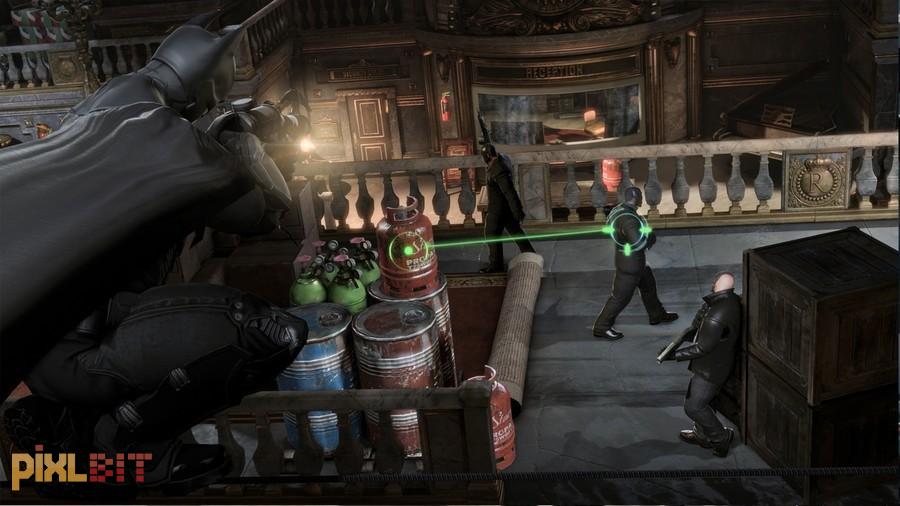 During one of the early stealth sequences, I was surprised to see how it took place on an abandoned ship, rather than inside a dark building full of vents and gargoyles. I had to take out snipers before getting the opportunity to plan my main assault. I was still able to utilize many techniques to defeat the armed opponents. After taking out one enemy with a stealth takedown, I quickly sprayed some explosive gel on the floor, then went to hide. Enemies discovered the location of the downed enemy and ran to him, only to get caught in the explosion that I predetermined. One enemy fell off the ledge and was knocked out. The rest were downed giving me an opportunity to knock them out, and return to my hiding spot. Those were the kinds of moments that made me feel like the Batman.
His detective skills are also expanded upon in this game, with certain story sequences that let you recreate crime scenes using detective vision. Most of the gameplay here is automatic, but it's a nice touch that lets you see Batman shine as a detective, rather than a crime fighter. This lets you piece together evidence, and then ultimately use it to find clues that will help you progress through the story.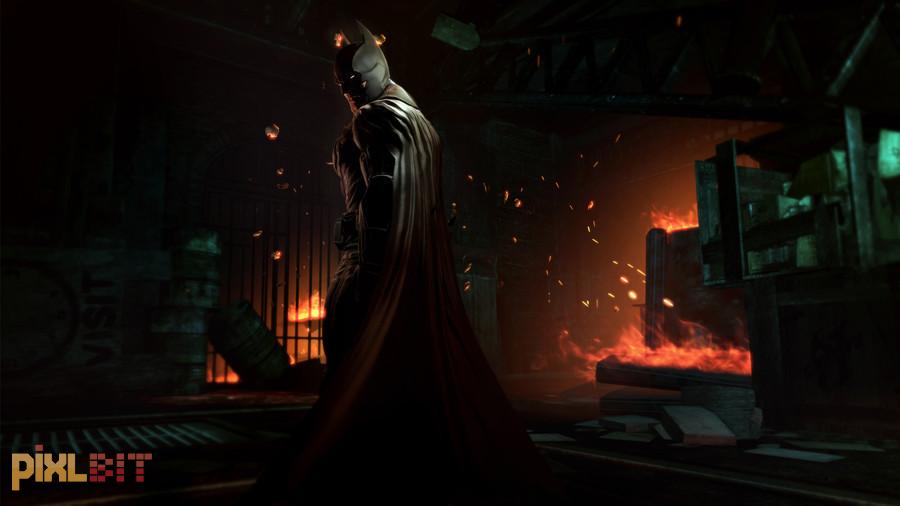 What really helped drive this story along was being shown another side of Batman's character. In many instances, we see his inexperience get the best of him. Batman will accidentally knock out enemies that he is trying to intimidate. He may not take every possibility into consideration. Certain enemies, in particular the Joker, throw Batman off and rattle him as the crimes he commits are nothing like this year two Batman has seen before. Some of those moments were among my favorite in the series, and I'm glad they were able to humanize Batman in a realistic way. The Joker gets a great story arc here as well, as he steals the show about halfway through. His appearance was definitely one of the high points of the game, and the reason I had a hard time putting the game down afterwards.
Even side missions offer hints of story that are gripping and engaging. The Anarchy side missions offered some tense gameplay, but Anarchy's final monologue really put his character into perspective. Mad Hatters was twisted, and full of mind games that test Batman's mental state, as well as his detective skills. Arkham Origins is business as usual, which is fine for me; I like the gameplay the way it is. But the bugs and crashes aren't so easily overlooked. I ran into many occasions where enemies wouldn't load properly, or the level would bug out for a second. The frame rate often took a huge hit in big battles, which obviously complicated the situation more than necessary. The camera was also an issue in battle, and would make enemies very difficult to see. In stealth missions, there seemed to be latency with action icons, as enemies that were right below my perch would not be available to be taken down, and the icon would appear just before they walked away.
The crashes were the worst part. The auto saves made it so I never had to replay anything, but the game crashed on me at least five times during my playthrough. Post-launch patches only worsened the experience for some, and a friend of mine even lost his ability to continue playing his file. These kinds of bugs are a big setback for a usually very polished series. Aside from a lackluster multiplayer, and the mentioned game bugs, Origins does a lot right. The game still has one of the best melee combat systems out there, satisfying stealth gameplay that kept me on my toes, and some great storytelling that shouldn't be missed. On top of that, you have a lot of value with the new game plus mode, and the tons of collectibles scattered around Gotham. If you're a fan of the Batman, this game is an easy recommendation and even those who might be getting a start with Origins will find a lot to enjoy.