The Walking Dead: Season Two - Episode 3: In Harm's Way Review
RECOMMENDATION:

You know the drill, if you've played previous episodes give it a play.

*This review contains minor spoilers*

It took about twenty five minutes into my play through of "In Harm's Way" to realize that I hadn't encountered any zombies yet. For that period of time, I was too caught up in the perilous situation that Clementine and the rest of the group found themselves in. This isn't a mark against it though; for me, it was a testament to its engrossing narrative. As each progressive event occurred, I became more and more engaged before being rewarded with a gruesome and gory finale. Episode 3 was another great chapter in Telltale's Walking Dead series.
After being captured by the sadistic Carver and his gang of people, Clementine and her group begin the episode en route to their camp. Though well stocked and fortified, Carver's sick rules and dominion over the people lead the group to desperately look for an escape.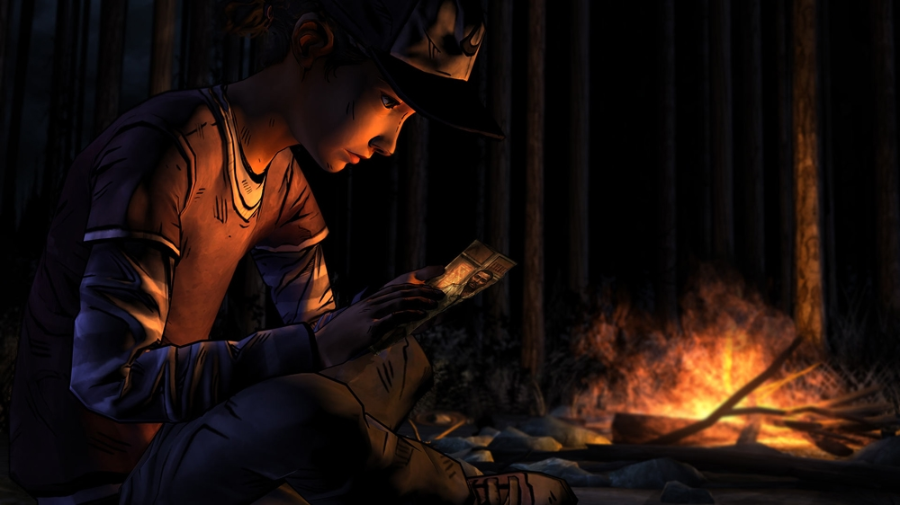 What made this episode particularly interesting was the dynamic between these much older characters and Clementine. She continues to come across as a mature and hardened character, though some of that is flexible depending on your conversation options. You can choose to show certain characters kindness, or you can come off as more gritty and tough. This dynamic is especially apparent towards the supporting character, Sarah. Her oblivious and unprepared nature creates many times where you have to decide to console her, or prepare her for the harsh road ahead – even if it means being cold. Other moments (especially in the finale) help build this theme of the strong versus the weak.
This episode was full of moments that elicited a physical reaction, whether it was panicking during a tense scene, or cringing at a brutal death. The final moment provided a string of unforgettable and somewhat shocking moments that have me more than excited to see where the season goes next.
If there was any downside to this episode, it lies in the established problems of the series. Playing on the Xbox 360, I encountered many hiccups and frame rate issues. On a few occasions, I worried that the game froze on me, but it was just loading something. They break up the experience and tarnish the overall package. As the series continues, I can only hope that these technical issues that plague both this series and Telltale's other works are resolved.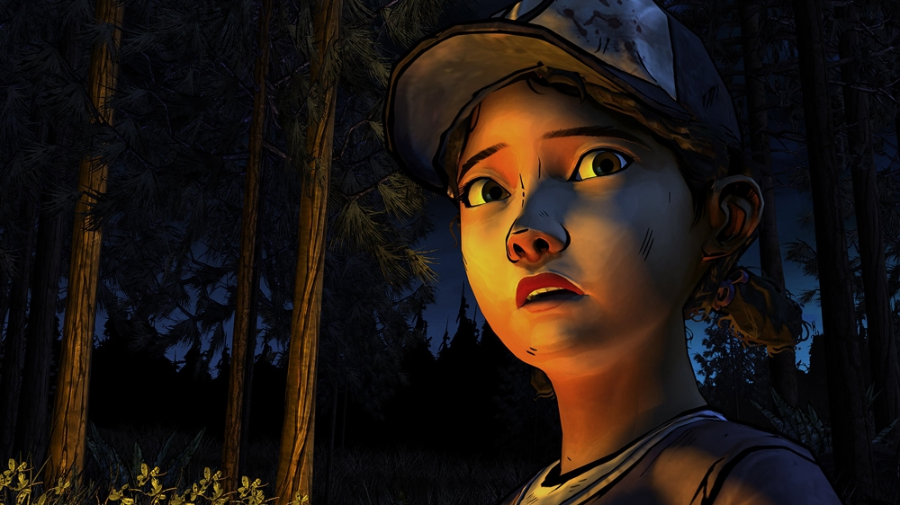 Technical issues aside, "In Harm's Way" is a great episode. The story and characters have definitely hit stride. If anything, this season has been much more about experiencing things as they come, as opposed to having a specific goal in mind (like looking for Clementine's family in the first season) , but I am curious about where the series will go after the events of this episode, based on the fates of certain characters. The continued appearance of characters from Season One's 400 Days DLC has me guessing that the two will continue to tie together in interesting ways. Only time will tell if future episodes will continue to meet my growing standards, but I'll surely be along for the ride.