That Dragon, Cancer Review
The Bottom Line: For those interested in the future of the medium, and are willing to experience other people's pain.

"That Dragon, Cancer," is a game about hope -- its presence, and its absence. While forged in the anticipation of triumph, the end result is a meditation on failure and loss that is pretty hard to take, and without a doubt breaks new ground for the interactive medium. Created by Brian Green and his company, Numinous Games ("numinous" means "having a strong religious or spiritual quality"), this "game" (we have no other word for it that's adequate) is both gut-wrenching and an incredibly simple exploration of a young boy's four year battle with cancer. But while it takes on loss in a new way, it is also a commentary on games in general that is both surprising and profound. It is not without flaws, but the all-encompassing heart of it more than compensates for its failures.
There have been other "art" type games in recent years, some loved, some reviled, but what this game has is an earnestness that could never be confused as simple self-expression. Green bares his and his wife's soul here, in a way we knew was possible in other mediums, but have not yet experienced in games. And while some of these "art" games have been poetic, others have been masturbatory. "That Dragon, Cancer," obliterates them all, and sets a new stage for the interactive medium.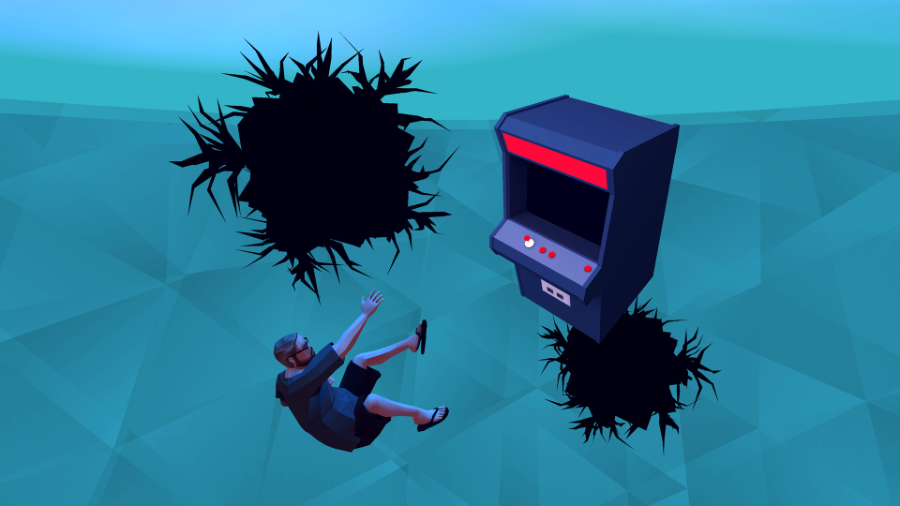 However, while the game presents a family with their warts and all, the game has its missteps as well. Often clunky, sometimes obtuse (not in subject matter, but in regard to what the player must do), and not necessarily easily approachable by people who do not play games who no doubt deserve the experience as well as those who do. However, these are minor quibbles. In honesty, all art, and all things, are flawed, but that doesn't mean they can't be wondrous and great at the same time.
While some parts of it are simplistic and rough, there's also a polish over even these sections that is easily visible. While sometimes the player might not know what to do next, the game always comes to the rescue, or the not so obvious suddenly becomes obvious. What's especially riveting is some of the transitions between spaces or time periods, facilitated by changes in color and light that are stunning and almost impossibly perfect.
The pinnacle of the game is the sound design, made up of recorded conversations, music, and various sound effects that, frankly, have no parallel in the interactive medium. Most of the story is told through sound rather than through visuals, which are both in front of you and pushed to the background at the same time. There's something very pretty about the graphics, as rudimentary as they are, but they're just there to frame the audio. We are trained by our senses and through games to interact and perceive first through our eyes, but in this game, it's sound that is the dominant sensory instrument.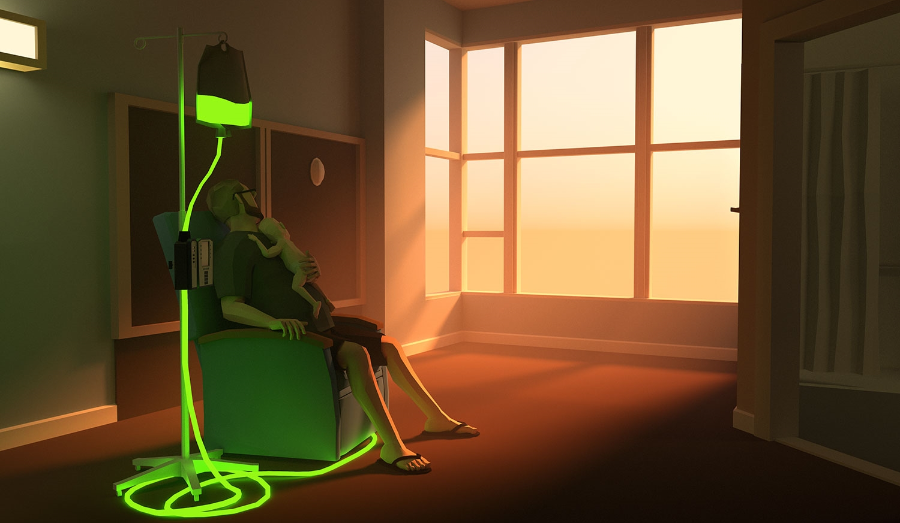 It's really quite amazing.
In addition, the game has a slight commentary on other games, which both longs for their simplistic joys but also judges them as empty experiences for the most part. One section of the game sets the player into a cart-racing dynamic that feels bitter, but the true moment here is the action platformer section, which comments on the fairytale nature of our beloved medium, and how it can be both wonderful and beautiful, but also pathetic in comparison to real life. This dichotomy, of a love but also an embarrassment with games, is concluded however with the simple fact of "That Dragon, Cancer." Instead of writing a memoir, or making a film, the developer made a game, and perhaps created something that bests these other mediums in its immediateness. So if anything, the game may criticize the interactive medium, but is also enrapt with it.
"That Dragon, Cancer," is one of the most amazing experiences I have had with the interactive medium, and fills me with promise I had always anticipated about the possibility of games, but had not yet witnessed. Despite its flaws, I can only recommend it.